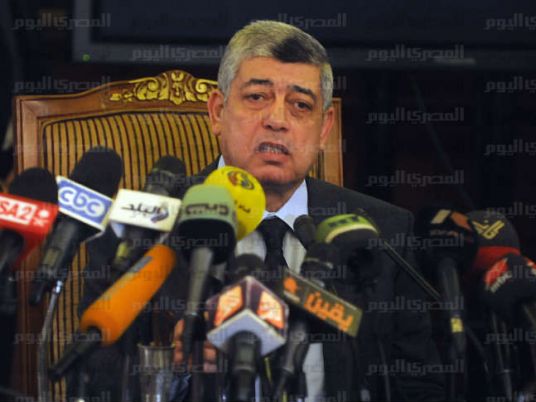 The Interior Ministry is taking procedures to secure public figures who have received threats by unknown entities, said Deputy Interior Minister Major General Abdel Fattah Othman.
In a phone call with a talk show aired on the privately-owned TV channel MBC Masr on Monday, Othman said the threatened figures are media professionals and politicians who support 30 June revolution. The ministry did not directly warn the threatened figures, but is securing them.
Interior Minister Major General Mohamed Ibrahim said policemen are able to confront terrorism "no matter what the sacrifices," adding that they are continuing their national duties to restore security in collaboration with armed forces.
While opening the police hospital and club in Damietta, Ibrahim said suicide operations confirm that terrorist groups have nothing to do after the crackdown on them and that several terrorist cells were arrested.
Edited translation from Al-Masry Al-Youm