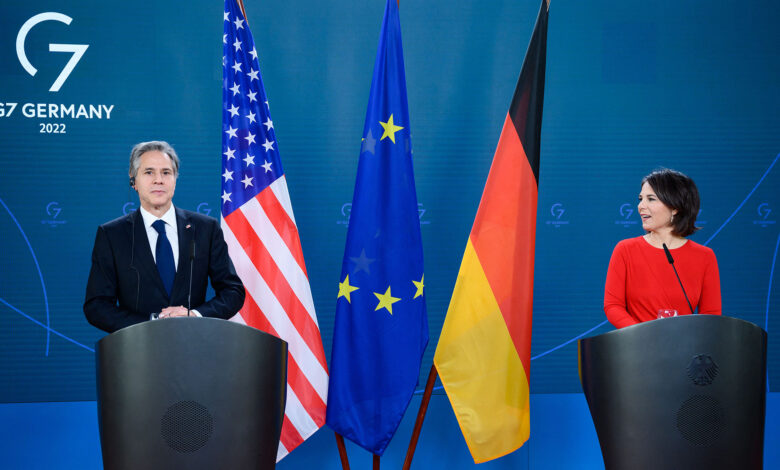 German Foreign Minister Annalena Baerbock said Friday international partners are working together in the fight against the looming food crisis caused by Russia's war in Ukraine.
"We are working together against Russia's cynical grain war that threatens to destabilize countries," Baerbock told reporters at a joint news conference with US Secretary of State Antony Blinken, adding, "This difficult time is also a time of almost unprecedented closeness and unity."
"We will not allow this war to starve the world," Baerbock said, adding, "There is insecurity in the world regarding delivery, especially of grains, and payment."
Baerbock said the top priority of Friday's food security conference hosted by Germany is to set up reliable transport routes, including the opening of transport via sea and rail, to allow grain from Ukraine to be exported.
The German foreign minister also said with the initiative of the US, temporary silos will be built in Ukraine to store and export grain to avert a global food crisis.