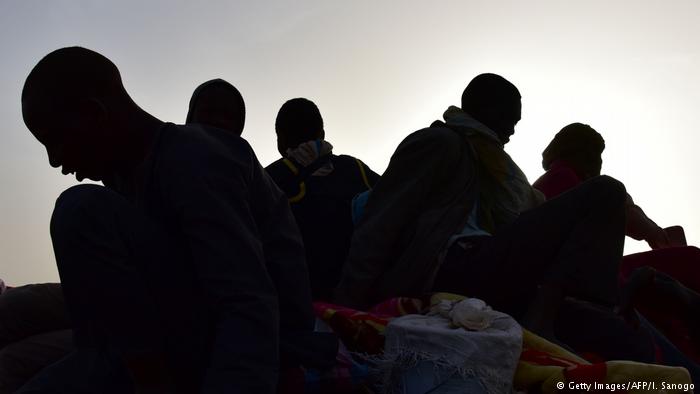 Authorities in west and central Africa have rescued 500 victims of human trafficking in a series of raids. The operation was part of a German-funded initiative targeting organized crime.
Of the 500 people rescued in Chad, Mali, Mauritania, Niger and Senegal, 236 were children, Interpol reported in an email statement on Thursday.
Operation Sparrowhawk or "Epervier" was carried out over five days earlier in November, Interpol police inspector Yoro Traore, said from Mali.
"This operation has opened a number of ongoing investigations to further disrupt the crime networks involved in trafficking human beings," Traore said.
The suspected traffickers are to face prosecution for offenses including human trafficking, forced labour and child exploitation.
International mission
Operation Sparrowhawk, the name given to the ongoing French military presence in Chad, was also used for this operation which was carried out as part of a project targeting human trafficking gangs across Africa's Sahel region. The initiative is funded by Germany's Foreign Office.
The International Office for Migration (IOM) and a number of non-governmental organizations (NGOs) were also involved in the operation and provided counselling to people who had been rescued.
UN debates human trafficking
Earlier this week, UN Secretary General Antonio Guterres addressed the Security Council meeting on people trafficking. He said the international community had a collective responsibility to stop criminals and terrorists from preying on vulnerable populations and migrants.
"Their brutality knows no bounds: sexual exploitation, forced labour, the removal of bodily organs and slavery are the tools of their trade," Guterres told the Council on Tuesday. "We must act urgently to protect the human rights and dignity of migrant populations, [bring] the perpetrators to justice, [and] increase humanitarian aid," he added.
The 15-member Council adopted a resolution in which it called on all Member States "to reinforce their political commitment to and improve their implementation of applicable legal obligations to criminalize, prevent, and otherwise combat trafficking in persons."
Reports of slave-trading in Libya led France to call for an emergency meeting of the Security Council.