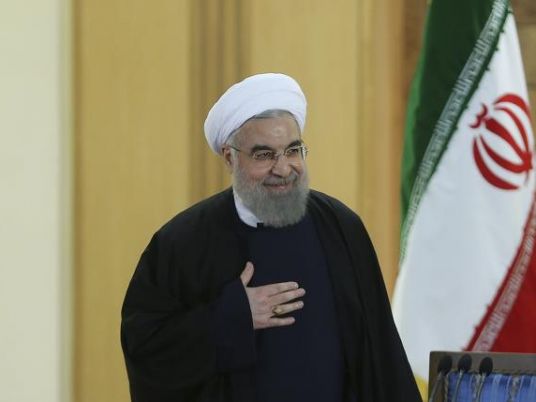 Iranian President Hassan Rouhani met with the leaders of Oman and Kuwait on Wednesday as part of a two-state visit aimed at repairing ties with Iran's Gulf Arab neighbors.
Tehran's relations with members of the six-nation, Saudi-dominated Gulf Cooperation Council have been strained since Sunni-ruled Saudi Arabia and Bahrain broke off diplomatic relations with Shia power Iran last year. Other Gulf states downgraded their relations with Tehran in solidarity.
Those moves were prompted by the storming of Saudi diplomatic missions by Iranian protesters angry over Saudi Arabia's execution of Shiite prisoners, including a leading dissident cleric. The two nations also support opposing sides in the wars in Yemen and Syria.
Rouhani's first stop Wednesday was Oman, where he met Sultan Qaboos bin Saeed. The sultanate has the most cordial relations among the Gulf states with Iran and shares control of the Strait of Hormuz with the Islamic Republic.
He arrived in Kuwait in the evening and met with the ruling emir, Sheikh Sabah al-Ahmed al-Sabah.
His visit to the US ally came a month after Kuwait's foreign minister delivered a message to Iran expressing hope in establishing dialogue and easing tensions between Iran and other GCC states. Kuwait's emir visited Iran in 2014.