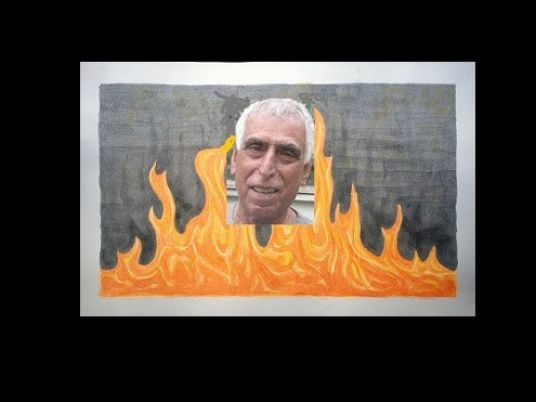 Supporters of
Iraqi poet Saady Youssef have launched a
campaign
to defend him after fellow Iraqi intellectuals called to burn his works over his alleged insults of Iraq's southern population.
"The controversy, stirred by some authors by calling for burning the works of Mr. Saady Youssef, is an attempt to suppress opposing opinions under the pretext of defending Iraq and its political regime, serves, either intentionally or unintentionally, a despotic, backwards and violent mentality," said the statement by the campaign posted on ehamalat.com.
Signatories to the petition, currently approaching 500, include researchers, authors, activists journalists as well as other professions. They declared solidarity with Youssef and their support for free speech in Iraq and Kurdistan.
A number of Iraqi intellectuals had reportedly called for burning Youssef's works at a street in downtown Baghdad after one of his recent poems suggested a lack of the sense of Arabism in the country's south.
"What does it mean to let the country be controlled by Kurds or Persians….What does it mean to summon armies from the farthest spots in the planet to kill Iraqi Arabs?… What does it mean to ban Arabic language in the emirate of Kurdistan.., We, are, therefore in a foreigners' Iraq," read a section of his controversial poem.
On Wednesday, London-based periodic Banipal, which focuses on translations of Arabic literature, celebrated Youssef's poetry works on his 80th birthday, saying it was proud to put his portray on the cover of its 51th edition.
Born in 1934 and exiled twice from Iraq before settling in the UK, Youssef, one of the most productive Arab poets, has more than 40 poetry collections in his literary stock. Selections of his poems had been distributed at several Arab countries.