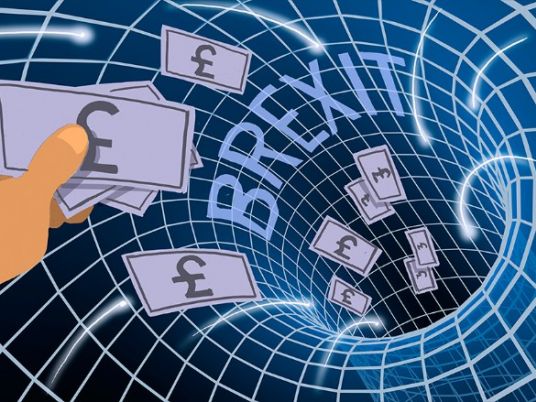 Ireland's main opposition party filed a no-confidence motion in the deputy prime minister on Friday, in a move that looked set to collapse the minority government before a critical EU Brexit summit next month.
Micheal Martin, the head of opposition party Fianna Fail, said he filed the no-confidence motion in Deputy Prime Minister Frances Fitzgerald, a member of the Fine Gael party that heads the government, over the handling of a legal case against a police whistleblower when she was justice minister in the previous government.
Prime Minister Leo Varadkar's minority government relies on support from Fianna Fail to govern.
The no-confidence vote set for November 28 could lead to elections in December or January unless Fitzgerald resigns.
Varadkar's Fine Gael party has said it backs the deputy prime minister.
"I think if we don't resolve matters by Tuesday, then there will be a motion of no confidence in the Tanaiste (deputy prime minister) and, if the opposition come together to remove the Tanaiste, then we will be into an election at that point," Varadkar told the national broadcaster RTE.
Whistleblowing and a smear campaign?
Fitzgerald has come under fire for her alleged knowledge of an aggressive legal strategy aimed at discrediting the integrity of a whisteblower inside the Garda, Ireland's police force.
From 2008 to 2010, Sgt Maurice McCabe amassed a dossier of 42 cases of alleged malpractice, harassment and corruption inside the police force.
After being sharply denounced by the Garda, the accusations eventually traveled through the judicial pipeline, reaching then-newly appointed Minster of Justice Fitzgerald in 2014. She ordered and independent review of the wrongdoing allegations raised by McCabe and others. In 2015, the government subsequently formed an investigative commission to look into the claims.
For the commission, the Garda's legal team used aggressive tactics against McCabe, attempting to undermine his integrity by reviving a sexual harassment allegation against him that had been discredited in 2006. The team sent an email to Fitzgerald in May 2015 informing her of its aggressive strategy and its concerns about McCabe's character.
Then in 2017, a new tribunal began to investigate whether there was a smear campaign against McCabe. Current Prime Minister Varadkar said that Fitzgerald only knew of the aggressive legal strategy as of 2016, but the 2015 email proved otherwise. This prompted the opposition to claim that the Garda and Varadkar's party are in a conspiracy, resulting in the current no-confidence motion in Fitzgerald and the potential collapose of Ireland's government.
EU Brexit summit
An election would distract and weaken Varadkar's position during a critical December 14-15 EU summit on Britain's exit from the bloc.
Varadkar is expected to play a prominent role determining whether Britain has made progress on addressing border issues between Ireland and Northern Ireland.
The border between Ireland and Northern Ireland is one of three main issues Brussels wants addressed before Britain can negotiate its post-Brexit trade relationship with the EU.
The other two issues are settling Britain's financial obligations to bloc and the status of EU citizens living in Britain.
Ireland and the EU want an agreement on a customs and barrier-free border with Northern Ireland before the EU moves on to negotiating Britain's trade relationship with the bloc.
Irish Foreign Minister Simon Coveney accused Fianna Fail of "behaving recklessly" at a time when the minority government needs to handle "really serious issues" for the national interest.
"Ireland does not need an election right now," Coveney said at an EU meeting in Brussels.
Opinion polls suggest a new election would see Fianna Fail and Fine Gael both increase their support, but lead to no other option but another minority government.