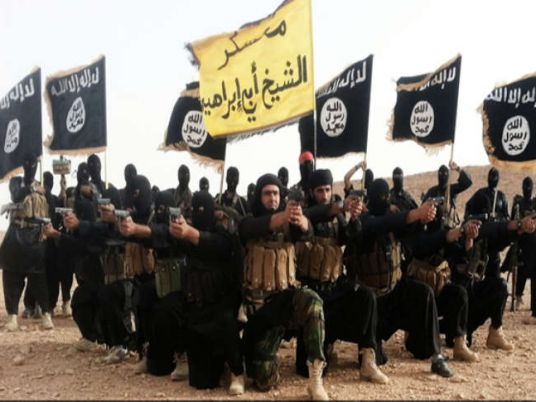 The Islamic State jihadist group launched a sweeping offensive a year ago that overran large chunks of Iraqi territory, led to thousands of deaths and displaced millions of people.
These are some key events in the conflict:
2014
JUNE:
9: IS-led offensive begins in Iraq's second city Mosul.
10: Mosul falls and the surrounding province of Nineveh follows as multiple Iraqi security forces divisions collapse. Then-premier Nuri al-Maliki announces the government will arm citizens who volunteer to fight.
11: Tikrit, another major city north of Baghdad, falls.
13: Grand Ayatollah Ali al-Sistani, Iraq's top Shiite cleric, calls on Iraqis to take up arms against IS.
IS claims it executed 1,700 mainly Shiite recruits, releasing photos showing the killings.
29: IS declares a cross-border Islamic "caliphate" in Iraq and Syria, headed by Abu Bakr al-Baghdadi.
AUGUST:
2: IS launches a renewed northern offensive, driving Iraqi Kurdish forces back and targeting minority groups with mass killings, enslavement and rape.
Thousands of members of the Yazidi religious minority are besieged on Mount Sinjar, drawing international concern and calls for intervention.
8: US begins air strikes in Iraq. An international coalition follows suit.
14: Maliki, whose policies helped fuel IS's rise, steps aside, and is replaced by Haider al-Abadi.
19: IS says it has beheaded US journalist James Foley, releasing a video of the killing.
Similar shocking beheadings take the lives of journalists Steven Sotloff, Kenji Goto, aid workers David Haines, Alan Henning and Peter Kassig, and Goto's friend Haruna Yukawa.
22: Shiite militiamen gun down 70 people in an apparent revenge attack at a Sunni mosque in Diyala province.
SEPTEMBER:
23: Anti-IS air campaign expands to Syria.
OCTOBER:
25: Abadi declares first significant government victory, in the Jurf al-Sakhr area near Baghdad.
29: IS executes dozens of Albu Nimr tribesmen. More mass killings follow.
NOVEMBER:
14: Iraqi forces recapture the strategic town of Baiji, but subsequently lose it.
2015JANUARY:
25: Witnesses and Sunni leaders accuse Shiite militiamen of executing over 70 residents in Diyala province.
26: Staff Lieutenant General Abdulamir al-Zaidi announces Diyala has been "liberated" from IS.
FEBRUARY:3: IS video shows Jordanian pilot Maaz al-Kassasbeh being burned alive in a cage after his December capture in Syria.
26: IS releases video of militants destroying priceless ancient artefacts in a Mosul museum.
MARCH:
2: Iraq launches massive operation to retake Tikrit from IS.
5: Iraq says IS has begun "bulldozing" the ancient Assyrian city of Nimrud. IS later releases a video of militants smashing artefacts before blowing up the site.
31: Abadi announces Tikrit has been retaken, a victory marred by pro-government forces burning and looting dozens of houses and shops.
APRIL:5: IS releases video of militants destroying artefacts at the ancient city of Hatra, a UNESCO world heritage site.
MAY:
17: IS seizes Anbar capital Ramadi, which along with the capture of Palmyra in Syria a few days later signal its most significant victories in almost a year.