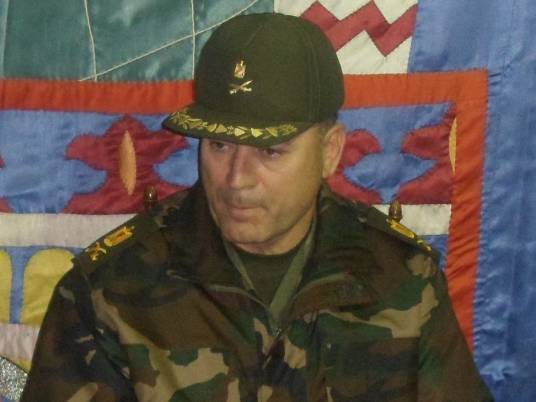 Third Field Army Commander Osama Askar has said that while Islamists are trying hard to divide the Egyptian army, they will fail miserably.
"The armed forces are strongly united," he stressed.
During his visit to injured civilians in a military hospital on Tuesday, Askar claimed Islamist protesters are mobile and violent.
"Innocent people were victims of their violence," he added, referring to Saturday night clashes which left scores dead, largely supporters of the Muslim Brotherhood and ousted President Mohamed Morsy from the Rabea al-Adaweya sit-in in eastern Cairo.
Askar also claimed Muslim Brotherhood supporters had fired on innocent civilians in an attempt to garner sympathy around the world, citing a forensic report relating to a man killed during clashes in Suez governorate.
The report proved the man had been shot from behind at almost point blank range, the army commander claimed.
"The army was 250 metres away," he said. "It was the Muslim Brotherhood who killed him."
Edited translation from Al-Masry Al-Youm