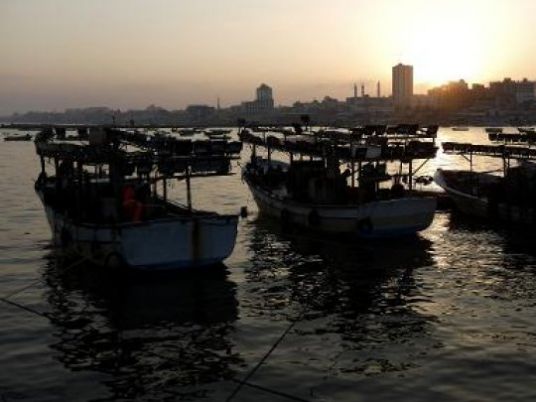 Israel has returned 15 fishing boats seized from Palestinians in the Gaza Strip, both sides said on Thursday, the latest measure cast as shoring up the coastal enclave's shattered economy.
The small, motor-powered vessels had been confiscated over the past two years by the Israeli navy, which accused their operators of violating a 6 nautical mile (11 km) fishing zone it enforces as part of a blockade to prevent arms-smuggling by Gaza's dominant Hamas militants or cross-border infiltration.
Palestinians say the zone is too small to meet the seafood needs of Gazans hit hard by last year's war with Israel. They also accuse the Israeli navy of often harassing fishermen within its confines.
The 15 boats were returned on Wednesday. In recent months, Israeli authorities have similarly revived some commerce across the Gaza border, including Palestinian imports of farm equipment and exports to Israel of vegetables and fruit.
In a statement, the Israeli military described the return as "part of the steps being taken to assist the residents of the Gaza Strip".
Whereas in previous such hand-overs, Israel has sent boats back into Gaza overland, towing them through border crossings, this time they were delivered more conveniently by sea, fishermen's union head Nizzar Ayyash said.
"Also, for the first time, they left the onboard generators and did not confiscate them. They used to argue that the generators were dangerous," Ayyash told Reuters.
The United Nations food agency estimates 3,600 Gaza households are involved in fishing. Just under half of those have no other source of income.
Prior to 2007, when Hamas seized control of Gaza, prompting tougher Israeli restrictions, the number of fishermen topped 5,000, and they used to export some of their catch to Israel.
The Palestinians want Israel to allow fishermen to sail up to 12 nautical miles (22 km) from the Gaza shore — the internationally defined limit for a nation's waters — so that they can net greater numbers of larger fish.
An Israeli military source said the size of the fishing zone was being "periodically reviewed and was predicated on measuring a real military need against the harm caused to the civilian population".