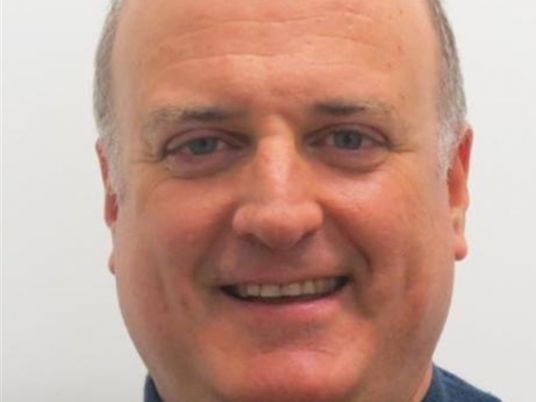 On Sunday, Cairo International Airport stood by to receive David Govrin, Israel's new ambassador to Egypt, on an Air Sinai flight from Tel Aviv, arriving in the capital to take up his position.
Last April, Israel's cabinet voted to assign David Govrin as the new ambassador to Egypt, succeeding former ambassador, Haim Koren.
Govrin is a distinguished scholar in the field of Middle East history, he speaks Arabic fluently, and had previously served in several positions in Israel's Ministry of Foreign Affairs, most recently as the head of the Jordanian foreign affairs division at the ministry.
This is not the 53-year-old diplomat's first stint in Cairo, having served as first secretary at the Israeli embassy during the 1990's.
Govrin's predecessor, Koren, returns to Tel Aviv following a two-year stint in Egypt. According to the Israeli newspaper Haaretz, Koren felt ready to bring his time in Egypt to a close because of the challenging political climate in which he served. Following attacks on the Israeli embassy during the 2011 mass uprising, the movement and activity of the Israeli ambassador to Egypt has been significantly limited and security made extremely tight.
Koren used to spend only three days a week in Cairo, making the journey home to Tel Aviv each weekend, reported Haaretz.
The change-over of ambassadors follows a series of communications between Israel and Egypt in recent months that some have interpreted as a warming in relations between the two formerly hostile nations.
Last week, Egyptian Foreign Minister Sameh Shoukry travelled to Tel Aviv to strengthen bilateral ties and discuss regional matters, in the first visit of an Egyptian foreign minister to the neighboring country in almost a decade.
Despite official reports from both sides of positive progress made during the meetings between Shoukry and Israeli Prime Minister Benjamin Netanyahu, the visit provoked a negative reaction from Egyptian social media users. Some members of the Egyptian public called for Shoukry to be removed from office following the trip.