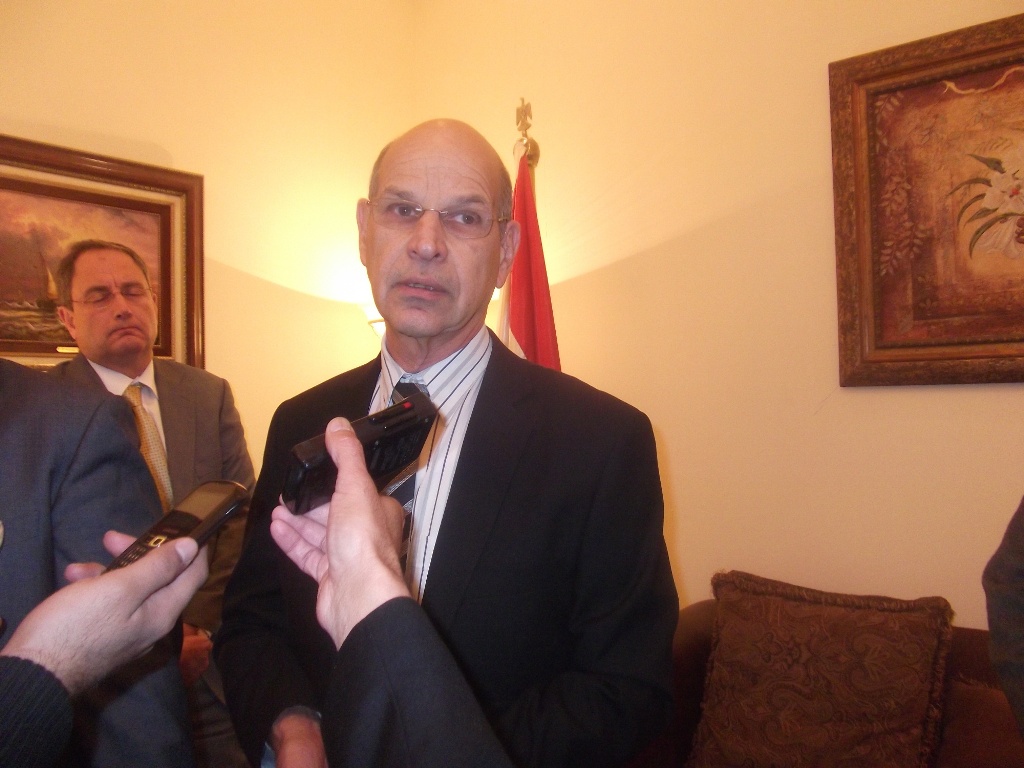 Israeli Ambassador to Cairo Yaakov Amitai refused on Sunday to leave Cairo International Airport's VIP arrival hall before having his car checked by explosive-sniffing dogs, security sources said.
Amitai is returning from Israel after his weekly trip home.
The ambassador declined to comment on whether he believes his automobile is targeted. The check found no explosives in the ambassador's car or any of the escorting vehicles.
The sources said the procedure has become usual for visiting Israeli officials who feel permanently targeted.
Egypt's Foreign Ministry and Israeli security authorities have urged precaution by Israeli diplomatic missions after Israeli diplomats were targeted in a car bomb attack in New Dehli and police in Thailand discovered a terrorist plot to attack the country's diplomats there, both in recent weeks. Israel has accused Iran of being behind both plots.
Relations between Cairo and Tel Aviv have grown more tense after the January 2011 uprising, which toppled former President Hosni Mubarak.
Many in Egypt have been calling for repealing the peace treaty signed by both countries in 1979 after Israel killed at least six Egyptian security soldiers in a border raid last August. The incident prompted angry Egyptian protesters to storm the Israeli Embassy in Cairo in September.
Israel has frequently voiced fears of possible changes in Egypt's foreign policy after Islamist parties took the majority of seats in both chambers of Parliament.
Translated from Al-Masry Al-Youm