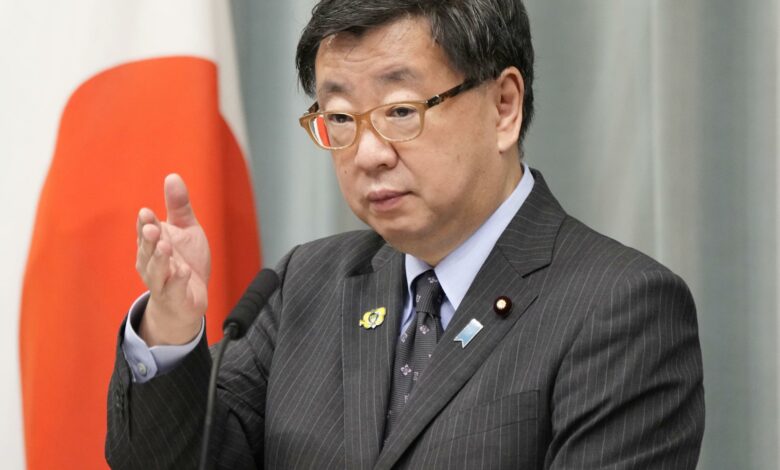 Japan has lodged a protest with Moscow over its decision to expel eight Japanese diplomats from Russia, Japan's Chief Cabinet Secretary Hirokazu Matsuno said Thursday.
"We absolutely cannot accept Russia issuing this notice," Matsuno told reporters, blaming Moscow for the breakdown in bilateral ties.
Moscow announced on Wednesday the retaliatory expulsion of the Japanese diplomats, who must leave the country by May 10, Russia's Foreign Ministry said, according to state news agency TASS. The move comes after Tokyo expelled eight Russian diplomats and officials in April over Russia's invasion of Ukraine.
Japanese Ambassador to Moscow Toyohisa Kozuki is not among those expelled, Matsuno said on Thursday.
On Wednesday, Russia's Foreign Ministry said a representative of the Embassy of Japan was summoned and told that Tokyo has embarked on a "deliberately anti-Russian course" since Russia's operation in Ukraine, according to TASS.
Japan's Embassy in Moscow also issued a statement Wednesday calling the invasion "a clear violation of international" and "absolutely unacceptable," adding that Russia's killing of innocent citizens is a "war crime."