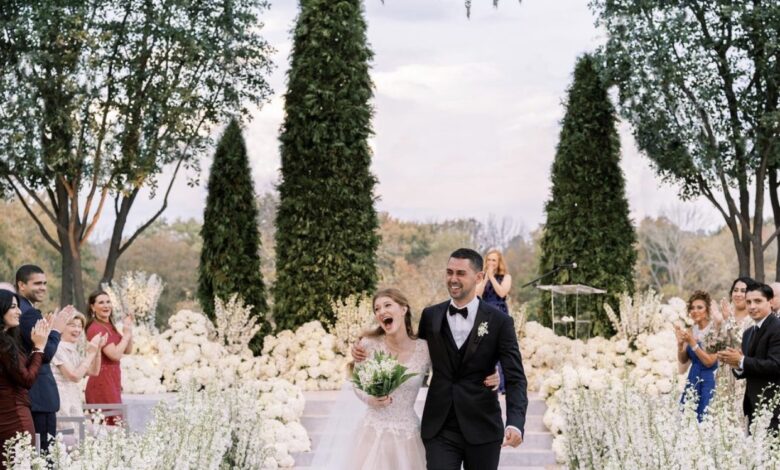 Jennifer Gates, the daughter of American billionaire Bill Gates, celebrated the anniversary of her marriage to the Egyptian professional equestrian, Nayel Nassar, posting excerpts from their wedding ceremony on her official Instagram account.
Gates commented on a video she posted of the wedding: "365 days ago we committed to forever. Our wedding was the most otherworldly, magical celebration, but being married is even better. Grateful we can relive these memories today."
View this post on Instagram
Nassar celebrated Thanksgiving with Gates, the first celebration for them together after marriage, and published a group of photos with his wife during a romantic celebration that brought them together, through his account on Instagram.
"Easily the best day of my life. Happy anniversary to my incredible wife @jenniferkgates. This year with you flew by but what brings me the most joy and comfort is knowing we have countless more to live together. Love you more than you know," he wrote.
Gates, 26, married the 31-year-old Egyptian equestrian, on October 16, 2021, in a ceremony held at the couple's US$ 25 million ranch in Westchester, New York City, according to the Daily Mail website.