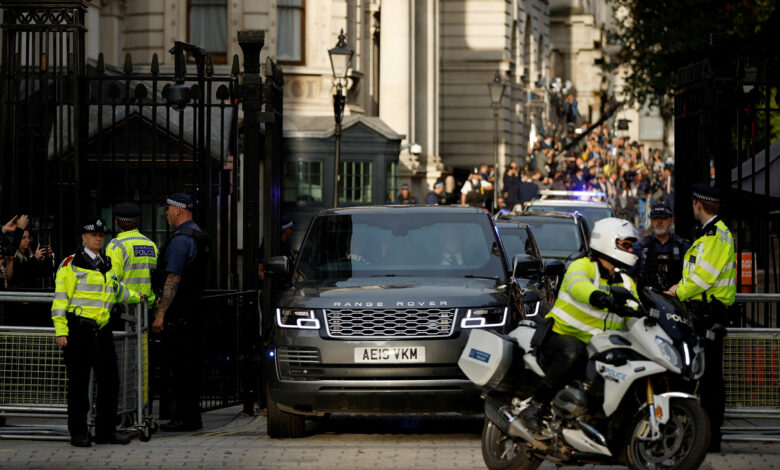 Boris Johnson's flight to Scotland has taken off from the RAF Northolt base in west London. It's the final journey he will make as Britain's Prime Minister.
Johnson will meet Queen Elizabeth to formally resign, and Liz Truss will soon be making the same journey to take over from him.
The Queen must formally rubber-stamp the formation of a new government. It's an entirely ceremonial event that usually takes just a few minutes, with a car whizzing each minister to Buckingham Palace — a short distance from Downing Street.
But the 96-year-old monarch, who has experienced mobility problems this year and slimmed down her travels as a result, decided to stay put in the Scottish castle where she has spent much of her summer.
That meant an early 7:30 a.m. local time start to Johnson's farewell speech, and could stretch out a day of political drama even further.