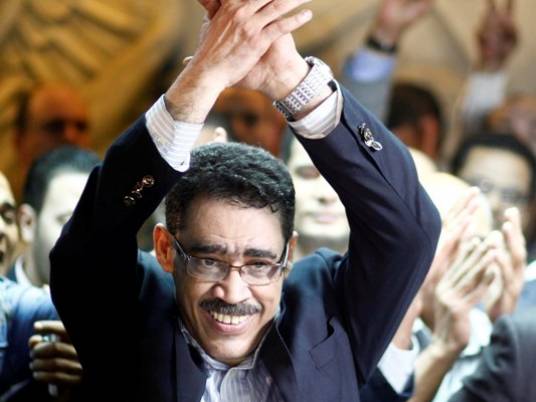 Chairman of the Journalists Syndicate Diaa Rashwan called on journalists to report any journalist "proven to have incited against the army and police," especially those working for Qatari channels.
Rashwan said he was ashamed of any Egyptian who works with Qatari-funded media, and said syndicate member should report any activity of fellow journalists who incite against Egypt.
"We know very well the priority of human rights in order, the most important of which are the right to life and freedom of expression. But terrorism threatens these freedoms," Rashwan told Al-Masry Al-Youm Monday.
The syndicate's stance against terrorism refelects the journalists' stance against terrorism and restricting the right of freedom of expression. The syndicate informed its message to the whole world in the rally organized against what happened in France, he added.
The Qatari position has not changed by the death of the Saudi king, Rashwan said, accusing Qatar of moving in accordance with the interests of foreign countries.
Edited translation from Al-Masry Al-Youm