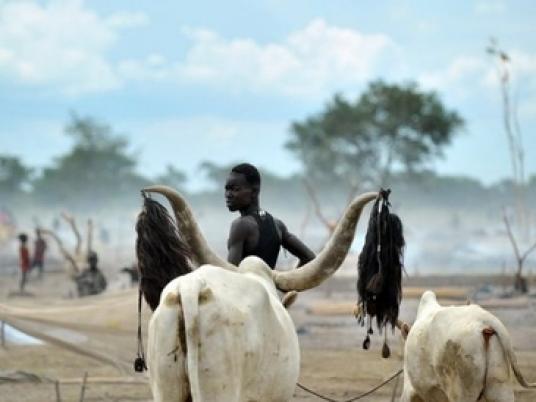 Relations between Egypt and South Sudan are witnessing unprecedented openness to joint cooperation, with the aim of supporting South Sudan in all development fields, said Minister of Water Resources and Irrigation Hossam Moghazy in a report he submitted to President Abdel Fattah al-Sisi on the results of his official visit to South Sudan and his meeting with President Salva Kiir and a number of ministers.
He said the Juba government highly appreciates Cairo's quick response to implement all agreements that were reached during the Sisi-Kiir summit recently held in Cairo.
He said these agreements laid down a strong basis for launching a new stage of bilateral relations and was followed up by an exchange of visits by several ministers.
He said during the visit an agreement was signed by Cairo and Juba regarding a program to establish development projects in South Sudan in the fields of health, housing, water, flood protection, torrential rains and purging waterways.
The minister said South Sudan represents Egypt's strategic depth, adding that the ministries concerned will not hesitate to offer all forms of material and technical support in the various development fields within the framework of Egypt's endeavors to expand cooperation and joint investment in the coming years.
The minister said he received pledges from the Juba government to remove all obstacles hindering Egyptian projects including offering a plot of land for establishing a headquarters for the Egyptian experts mission in Juba to enable their work.
He said the Juba government also pledged to lift customs on the Egyptian equipment and provide security and logistic services.