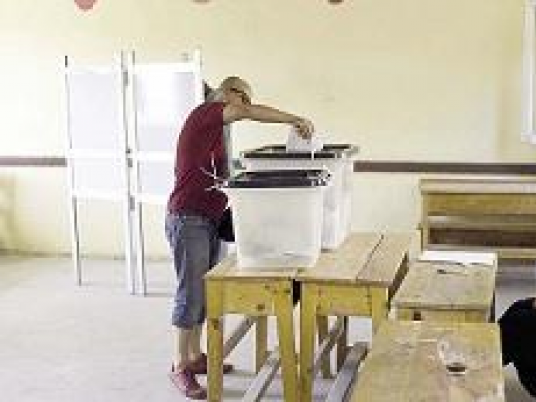 To kill time and boredom, judges assigned to supervise parliamentary elections in the Red Sea governorate chose different means of entertainment while waiting for the clock to run out in empty polling stations.
Al-Masry Al-Youm collected statements from judges on how they spent their time in polling stations on the second day of the elections.
One of the supervising judges in the Vocational Commercial School took his laptop computer with him to study some of the lawsuits he is considering. The judge said, upon anonymity, "I brought documents about pending lawsuits, which I have to decide on by Wednesday."
Another judge started counting the unused voter papers as a means of killing time. When a female voter entered the polling station, he satirically told an Al-Masry Al-Youm photojournalist, "Here you go, catch this rare photo of a citizen casting their ballot."
"I have supervised elections since 2005, and I have never seen this big of a decline in the number of voters before," said the judge.
Representatives of candidates and observers spent their time chatting and discussing political views.
Samar Mohamed, a representative of one of the candidates in the Red Sea governorate, says, "The number is less than expected."

"On the first day of the elections, I was cautious not to talk with rival candidates' representatives. But due to so much leisure time and a weak turnout, we became friends," added Mohamed.
Edited translation from Al-Masry Al-Youm