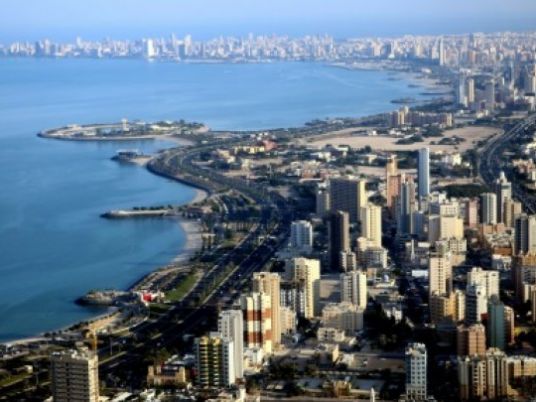 Kuwaiti ambassador in Egypt Mohamed Saleh Al-Thawikh affirmed the Kuwaiti government and people's love for the Egyptian people, in what seemed to be an indirect response to Kuwaiti MP Safaa Al-Hashim's attack on the country.
During a meeting with the Egyptian Minister of Local development Mahmoud Shaarawy, ambassador Al-Thawikh affirmed Kuwait's respect to Egypt, referring to the strong historical ties between both countries, as well as their cooperation in several fields.
He added that Kuwait is keen on establishing stronger cooperation ties with Egypt on all fronts.
Al-Thawikh added that most Kuwaiti people respect the country's leaders, condemning any individual voices that try to insult Egypt or its people, or aim to affect the Egyptian Kuawiti relations, in a clear reference to Al-Hashim's statements.
He also affirmed Egypt's role in Kuawiti development, claiming that the two countries lived together through the good and bad throughout history. Finally, he remarked that the Egyptian-Kuwaiti relations will survive the current campaign to destroy the relations between both countries.
Al-Thawikh's statements come at a critical time, with Egyptian-Kuwaiti relations coming under fire after Kuwaiti MP Safaa Al-Hashim attacked Egyptian Minister of Immigration Nabila Makam.
The row came at the backdrop of a crisis between both countries, which began when an Egyptian womanwas assaulted in Kuwait. This prompted Egypt to act, only to find a response from the Kuwaiti MP who accused Makram of using the incident for "political and media gain."
She also asked Makram not to interfere in the matter, claiming that Kuwait had honored the Egyptian people living there more than Egypt did. Finally, she accused Egyptian people in Kuwait of stealing Kuwaiti jobs and affecting their daily lives.
Al-Hashim's strong response prompted anger on social media by a lot of Egyptians. However, Makram chose to remain calm saying, "we do not respond to rudeness. Please ignore all that has been said. Our case is clear. We support Egyptians living abroad, and respect the law. I trust the Kuwaiti judicial system to be fair."
However, other Egyptians were not so accepting. Lawyer Amr Abdel Salam submitted a complaint against Al-Hashim, accusing her of "insulting Egyptians." This prompted the Egyptian General Prosecutor Nabil Sadek to open an investigation of the matter. He also ordered the Egyptian Ministry of Foreign Affairs to arrange with the Kuwaiti officials to get Al-Hashim to submit to an Egyptian trial.
Moreover, Egyptian MP Nadia Henry issued a recorded response to Abu Al-Hashim, condemning her "irresponsible" statements regarding the incident, and reminding her of what Egypt had done for Kuwait throughout history in fields such as education, religion and culture. Finally Henry demanded a response from the Kuwaiti National Assembly.
The Kuwaiti National Assembly responded to the request. President of the Kuwaiti National Assembly Marzouk Al-Ghanem said that Kuwait will allow no one to affect its relations with Egypt, and asked Egyptians to move on from the dispute.
"No one can forget Egypt's role in Kuwait's war, the Kuwaiti martyrs in Egypt's October war, our blood and societal relations, or our economic relations.
Even some Kuwaiti citizens attacked Al-Hashim for her comments. Kuwaiti anchor Aisha Al-Rashid confronted Al-Hashim, saying "we cannot deny Egypt's support to countries from the Arab Khaleej and the Atlantic ocean. Whoever, tries to do that is unappreciative. Moreover, Minister Nabila Makram did not say a word to insult the Kuwaiti people.
She added that Al-Hashim does not represent the Kuwaiti people, who hold nothing but love and respect for Egypt.