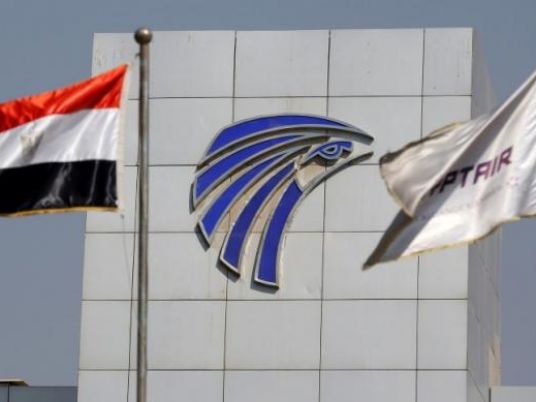 A 10-member Russian delegation specialized in airport security, from the Russian ministry of transport, began reviewing the security procedures in place at Egyptian airports on Friday.
The security procedures taken by the Egyptian authorities have been made a condition for resumption of tourist flights by several previous Russian security delegations.
Russia has laid down its conditions for Egypt-bound flights to run again since the downing of the Russian plane in October 2015, which killed all 224 passengers and crew on board, most of them Russian tourists.
Among the Russian requests is a biometric automatic control system in an isolated area dedicated to the arrival and departure of Russian tourists; as well as the monitoring of luggage and restaurants; and the testing of flights and surveillance systems within the airport perimeter.
Sources within Egypt's Ministry of Aviation told Al-Masry Al-Youm that biometric automatic control systems have been installed at Terminal 2 of Cairo International Airport, from which the Russian Airlines Aeroflot will operate after the resumption of flights.
The visit is the last for the Russian experts, as the delegation will wrap up thr inspection of airports then report conclusively to their government on the security systems they find. A decision will then be made on flights resumption, which is expected in the second half of February, in case their report is positive, the sources added.
Egypt has been battling to recover the badly-affected tourism sector over the course of 2016, after years of political turmoil since the 25 January uprising.
The tourism crisis was exacerbated by the downing of the Russian plane in October 2015, prompting international charter agencies to cancel their flights to Egypt.
Different countries have demanded certain security measures be implemented at Egyptian airports for the resumption of direct flights to be considered.
Russia, which had halted all flights to and from Egypt after the 2015 incident, sent several Russian expert delegations in 2016 to inspected the security methods at Egyptian airports.
Meanwhile, after making a deal with British security firm Control Risks for a complete overhaul of airport security operations, the Egyptian government has invited experts from several nations to inspect security arrangements now in place at all its international airports.
Edited translation from Al-Masry Al-Youm