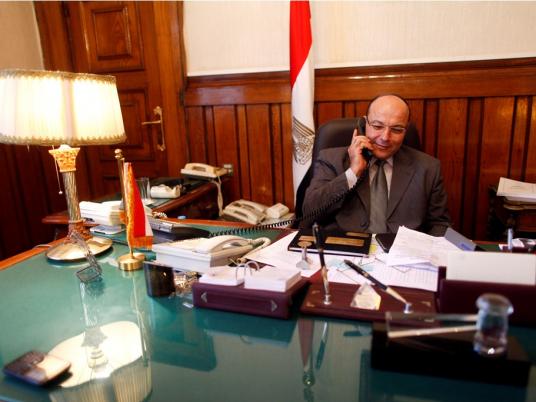 An Egyptian citizen has filed a complaint to Prosecutor General Talaat Abdallah demanding that the citizenship of an activist who stripped naked earlier this month to protest the new Constitution be revoked.
Activist Aliaa al-Mahdi's move had drawn condemnations from both supporters and opponents of the new charter.
The complaint by Mahmoud Abdel Rahman accuses Al-Mahdi of tainting Egypt's reputation and insulting religion by painting English slogans attacking the constitution over her body, sources told United Press International.
Mahdi, accompanied by two activists from the Ukrainian feminist organization Femen, protested outside the Egyptian embassy in Stockholm, Sweden. "Sharia is not Constitution", read the slogans she painted on her body.
Abdel Rahman attached to his complaint a video record of the incident that Femen had published on its Facebook page before the second round of voting on the Constitution, which opponents of the charter said undermine women's and minorities' rights.
Al-Mahdi first came into the spotlight late last year when she sparked an uproar after posting naked photos of herself in her blog. She said she was protesting oppression of Egyptian women.
On Saturday, Abdel Rahman filed another lawsuit accusing comic show presenter Bassem Youssef of blasphemy and insulting the president through his popular show on satellite channel CBC.
Abdel Rahman said Youssef made fun of Islamic scholars who appeared in montaged videos played in his program.