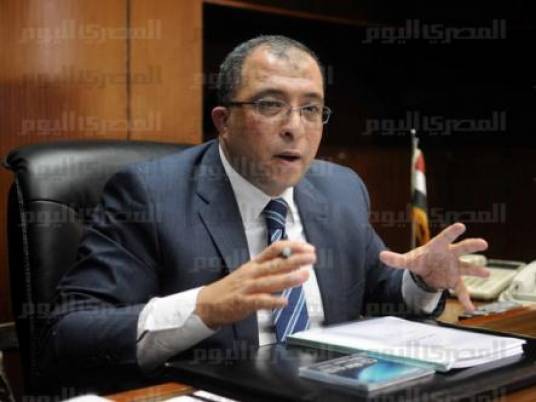 The cabinet will begin implementing an urgent economic program in September to revive the Egyptian economy over a period of 6 to 9 months, said Ashraf al-Araby, Minister of Planning and International Cooperation, on Thursday in a press conference.
Araby revealed that the main objective of the current cabinet would be to increase the economic growth rate up to 3.5 percent from the 2.2 percent seen during the 2012/2013 fiscal year. Araby said that they hoped to achieve social justice through investments and creation of job opportunities.
Araby added that LE 22.353 billion have been added to the investment plan budget as an urgent measure. The priority will be projects that have a positive impact on citizens and industries that encourage local production, he said.
The Egyptian government is struggling to restore confidence in the economy following two popular uprisings in 2011 and 2013. The continued security and political unrest has heavily affected tourism and investments into the country.
Egypt received support from a number of Gulf states that supported the second uprising which overthrew former President Mohamed Morsy. Gulf aid has reached close to US$12 billion including financial grants and fuel supplies. The United States and European countries, however, have threatened to cut off financial aid and halt security cooperation with Egypt.