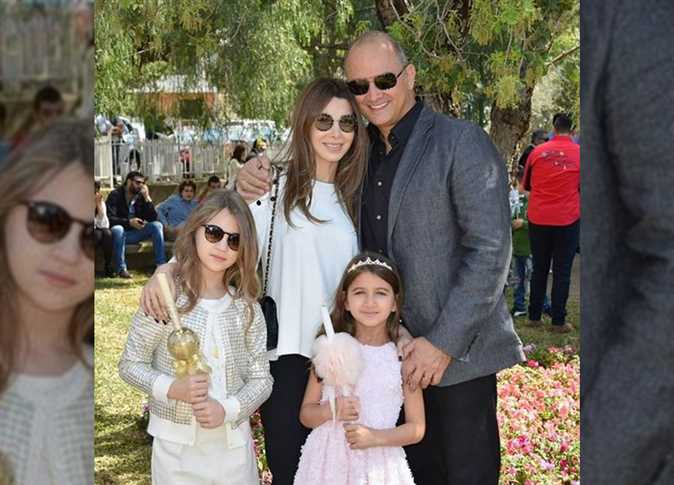 "The Public Prosecutor in Jabl Lebanon Judge Ghada Aoun decided to release Nancy Ajram's husband Fady al-Hashem following (review of) the files and watching (tapes from) surveillance cameras…Aoun ensured that Fady was acting in self-defense (when he killed the thief)," the court said, adding that Aoun would follow up with the ongoing investigation into the case.
Aoun issued on Sunday a decision to arrest the Lebanese star's husband following an exchange of fire between him and Mohamed Hassan al-Mousa, who is originally from Syria, after Mousa allegedly entered the couple's villa in New Suhaila, Keserwan district at dawn with the intention of robbing them, a
ccording to the National Information Agency.
Hashem alleges that the intruder pointed a pistol in his face and asked him to leave the house, threatening to kill the family if anyone attempted to stop him. When Mousa insisted on heading to a room where the couple's daughters slept, Hashem shot him dead.
Pictures spread on social media appearing to show injuries Ajram allegedly sustained during the incident, while another photo showed the Mousa's body laying in a pool of blood.
Edited translation from Al-Masry Al-Youm