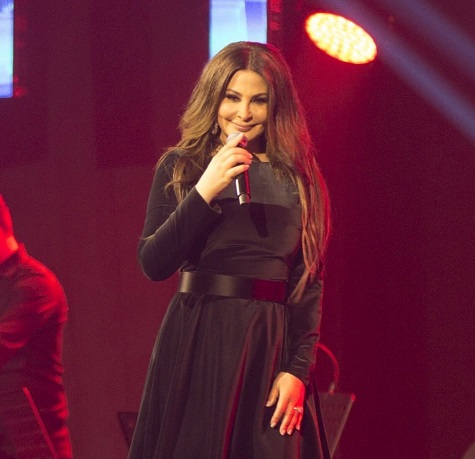 The Lebanese singer Elissa will sing a collection of romantic songs at a concert held at Misr University for Sciences and Technology (MUST)'s on December 13 in the MUST Opera House in 6th of October city.
The concert is one of the venue's several concerts of various genres scheduled for the winter season of 2019/2020.
MUST said that its university administration has prepared a comprehensive artistic program to satisfy all tastes and ages, and will organize several concerts uniting a collection of singers in Egypt and the Arab world.
Elissa recovered in 2018 from a battle with breast cancer, which she revealed in a music video released on August 2018 titled "Ila Kol Elli Bihebbouni" (For All Those Who Love Me).
At the end of the video, Elissa said "I've recovered. I've beaten the illness, and I won. Early detection of breast cancer can save your life. Don't ignore it, face it. Do it not only for yourself, but for your loved ones."
Elissa's musical career began in 1992, when she won the silver medal in the Studio El Fan music competition, according to her Facebook official page.
In 2002, she won the Murex d'Or award for Best Female Artist. In 2010, she was awarded the Best Arab Female Artist at the Jordan Music Awards and the Best Female Artist in the Middle East at the Big Apple Music Awards.
Among her most well-known albums are "Ayshalak", "Bastanak", "Ayami Beek" and "Asaad Wahdaand Saharna Ya Lail".
Edited translation from Al-Masry Al-Youm