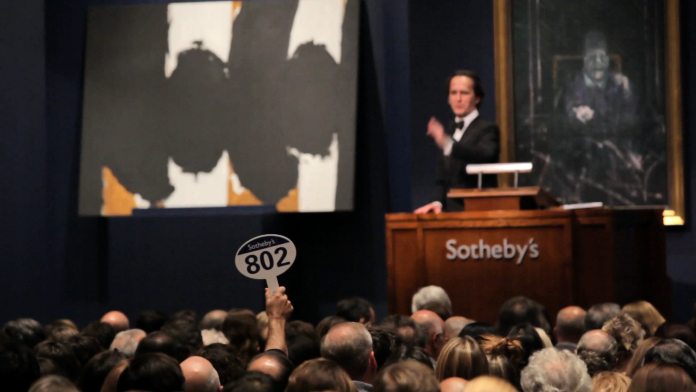 Sotheby's, Britain's largest broker of fine and decorative art, has announced that it will sell a Qur'an manuscript dating back to the rule of Egypt's Sultan Al-Ghawri (1501-1516), raising objections of ownership from the Egyptian National Library and Archives.
The manuscript, which is to sell at a price of GBP 7,000 to 10,000 in a London public auction, contains "Surat an-Nisa", a chapter on women, sealed by a blue stamp, according to the corporation's statement.
However, the Egyptian National Library and Archives claims that it has kept the manuscript in its records until 1892, and that it previously belonged to Sultan Al-Ghawri.
The library has reportedly prepared the documents which prove its ownership of the manuscript, recording the date of its loss after the sale's announcement.
It stated that it would submit the documents to Sotheby's, aiming to stop the auction and restore the manuscript.
"When I saw from Sotheby's website that the manuscript would be offered for sale, I contacted the Cultural Office in Embassy of Egypt in London, and notified Egypt's Ministry of Culture," said Monica Hanna, Head of the Unit of Antiquities and Cultural Heritage in the Arab Academy for Science and Technology. The Ministry then replied to Hanna that it would take the necessary steps to retrieve the manuscript.
Edited translation from Al-Masry Al-Youm.