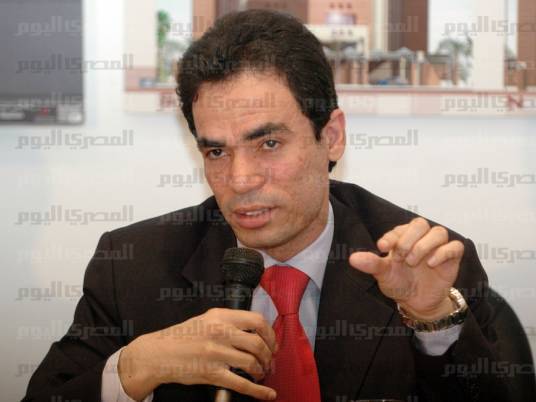 Ahmed Mosllamany, media advisor to the interim president, said that there is ongoing communication between all political forces, including the Muslim Brotherhood, in order to achieve 'national reconciliation,' while also stressing that Morsy is being treated well.
As for disagreements between the political forces regarding the road map, he said: "This is normal in a society that has experienced three stages of political violence, including the attempted ascent to power by Gamal Mubarak, the era of military rule, and the rule of Morsy."
"We are now in a position in which I fear that everybody will be against everybody else…We are optimistic, as we seek consensus on constitutional changes, a process in which we hope everyone participates."
"Each has his own set of powers," Mosallamany said in regards to the roles of Mohamed ElBaradei, interim vice president, and Hazem al-Beblawy, interim prime minister.
An announcement will be made shortly and it will clarify what exactly are their powers, he added.
Mosllamany said that, "Terrorism has no future in Egypt." He is open to the Muslim Brotherhood's participation in the new government.
Egypt does not accept foreign interference and its decisions will always be taken by Egyptian nationals, an advisor to the interim president added in a press conference Tuesday.
"We do not ask for others' opinions about whether what happened on 30 June was a revolution or not. It was a revolution that embodied the will of the people, and we open all doors to our partners in the future," he added.
Egypt's relations with the US come within the framework of a balanced relationship on equal footing, Mosllamany said.
"The [US assistant secretary of state] visited us not to dictate terms, as we do not accept that. We listen to advice from other countries, whether they are friendly towards us or not, but in the end any decision is our own."
Regarding the cancellation of a press conference scheduled for Monday with the assistant US secretary of state, Mosllamany said that, "We expected to have a press conference but the US official preferred to hold it in another place."