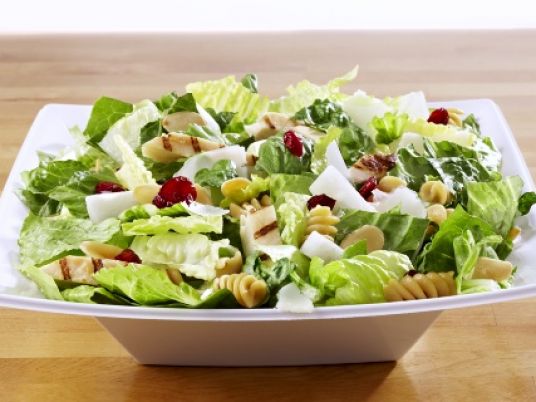 Over time, eating a Mediterranean-style diet that emphasizes fish, vegetables and particularly olive oil, may lower women's risk of breast cancer compared to following a low-fat diet, suggests a new study from Spain.
In the five-year trial that randomly assigned women to different kinds of diets, those instructed to eat a Mediterranean-style diet with four tablespoons of extra virgin olive oil per day had about half as many breast cancer diagnoses as those on a low-fat diet.
"With an overall healthy diet plus extra virgin olive oil there is a reduction in the hard endpoint of breast cancer," said senior author Dr. Miguel A. Martinez-Gonzalez of the University of Navarra in Pamplona and CIBEROBN in Madrid.
"We have now evidence to support that olive oil is causally related to reduction in risk of breast cancer," he said.
The fact that the findings are based on a randomized trial, the gold-standard of research, "immediately impressed" the journal editors, writes Dr. Mitchell H. Katz, deputy editor of JAMA Internal Medicine, in an editor's note accompanying the study.
Still, the authors caution in their report, the data come from a larger long-term trial whose primary focus is heart disease. And out of more than 4,000 women included in the breast cancer study, there were only 35 cases of breast cancer, a low number of total cases for statistical analysis. This and a lack of data about cancer-screening mammograms among the women limit the results, they write.
Martinez-Gonzalez and colleagues studied breast cancer outcomes in women participating in PREDIMED, a study of the Mediterranean diet's protective effects against cardiovascular disease and a variety of other illnesses (see Reuters Health story of May 11, 2015
here
).
Between 2003 and 2009, a total of 4,282 women ages 60 to 80 years old with a high risk of cardiovascular disease were randomly assigned to a Mediterranean diet supplemented with extra virgin olive oil, the same diet supplemented with nuts or to a comparison group that was told to reduce their overall dietary fat intake.
Those in the two Mediterranean diet groups were given either one liter (34 ounces) of olive oil per week or 30 grams (1 ounce) of nuts per day for free. The olive oil group was instructed to consume about 50 grams (4.2 tablespoons) per day, including in cooked foods and on salads or bread.
The women had quarterly sessions with dieticians, completing questionnaires that gauged how well they were following their assigned diet. There was no specific advice to reduce overall calorie intake or to increase physical activity.
A Mediterranean diet is a plant-based diet that replaces most desserts with fruit, limits beverage intake to mostly water or red wine, reduces dairy intake and keeps red meat consumption to once a week or less, Martinez-Gonzalez said.
Over the course of the study, there were 17 confirmed diagnoses of breast cancer in the low-fat comparison group, 10 in the Mediterranean diet with nuts group and eight in the Mediterranean diet with olive oil group, the researchers found.
There is some evidence with animal studies that extra virgin olive oil, which is rich in polyphenols, may induce programmed cell death or early cancer cells in the breast, Martinez-Gonzalez told Reuters Health.
"It is definitively important to assess with new trials the transferability of a Mediterranean diet to other countries," he said. "Here our participants were very happy, we provided olive oil for free and gave shopping lists and written materials."
Done correctly, the Mediterranean diet is delicious and much more enjoyable than a low-fat diet, he said.
There were no apparent negative side effects of the dietary change, he said.
"At the beginning it is tough, but little by little participants change in the right direction and they enjoy the cooking procedure," he said.
The study had many limitations, but a Mediterranean diet is safe and does reduce the risk of cardiovascular disease, Katz writes. "It may also prevent breast cancer. We hope to see more emphasis on Mediterranean diet to reduce cancer and cardiovascular disease and improve health and well-being."