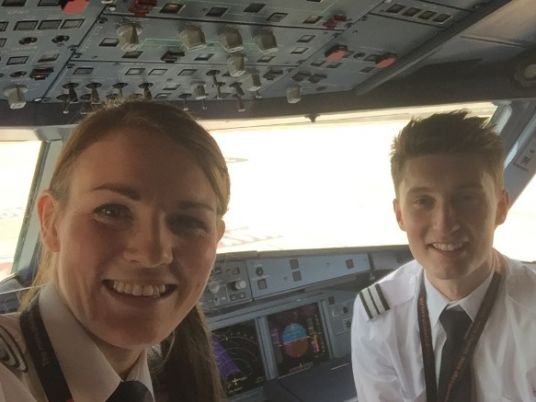 Their combined ages are just 45. But that didn't stop 26-year-old captain Kate McWilliams and her 19-year-old co-pilot Luke Elsworth from flying hundreds of passengers to their destinations this week.
The young pilots manned a flight from London to Malta, after McWilliams earlier passed a course ascending to the rank of captain.
Their employer, the British carrier Easyjet, believes McWilliams has become the world's youngest commercial airline captain — with co-pilot Elsworth also one of the country's youngest co-pilots.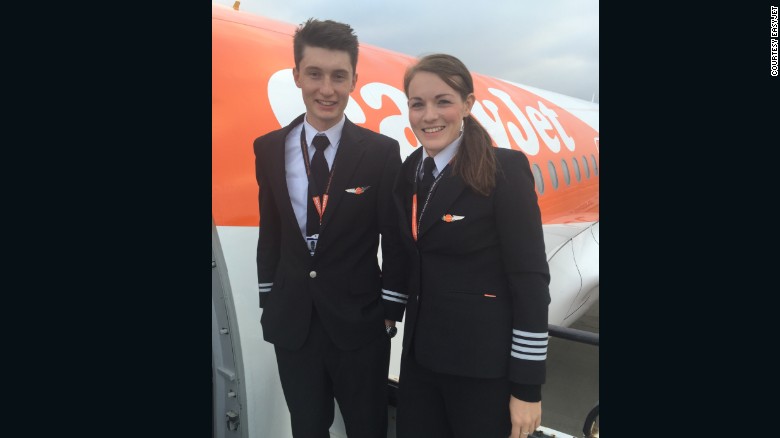 Young guns: Easyjet pilots Luke Elsworth and Kate McWilliams.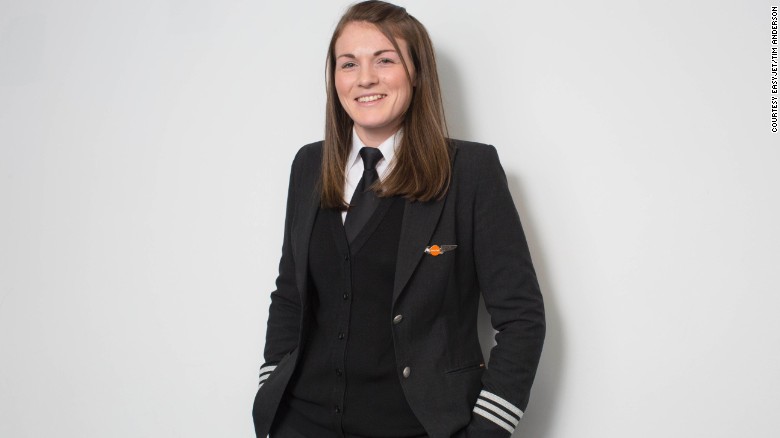 "I would strongly urge females interested in aviation to think about pursuing a career as a pilot, and any existing pilots to push themselves to become a captain," said McWilliams.
"I joined the air cadets when I was 13 where I got plenty of flying experience," said McWilliams, who first became interested in planes after attending an air show at age four.
"I didn't imagine a career in commercial aviation as I didn't know any commercial pilots who I could ask for advice," added McWilliams, who is based at London's Gatwick Airport. "I never even thought it could be an option available to me."
At 19, McWilliams began a CTC Aviation training course, and two years later started working as a first officer with British airline carrier Easyjet. The first officer is often referred to as the co-pilot of an aircraft, and is in effect the second-in-command to the captain.
Julie Westhorp of the British Women Pilots' Association said she hoped McWiliams' achievement "inspires more women to consider pursuing a career in aviation.
"It clearly demonstrates to other young women that it is possible to succeed as a pilot in commercial aviation," she added.