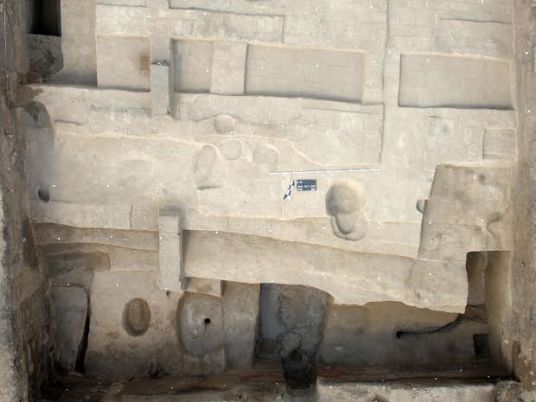 A huge wall, probably dating back to the Middle Kingdom (before 1400 BC), was discovered at Tel al-Dabaa (Avaris) in Sharqiya, the Antiquities Ministry said in a statement on Tuesday.
Minister Mamdouh al-Damati said the wall could be that of a yet-undiscovered ancient city. He explained that the discovery came during excavations by the Austrian Archaeological Institute.
"The discovery will largely contribute to unveiling one of Ancient Egypt's most important periods: the second transition and the Hyksos invasion of Egypt since Tel al-Dabaa was Egypt's capital at that time," said the minister, who explained that the region still needed further research as most of its features are buried under farmlands.
Mahmoud Afifi, head of the ministry's department for Egyptian antiquities, said the sandstone-made wall probably represents an ancient port, adding that it extends over 500 meters with a 7-meter width.