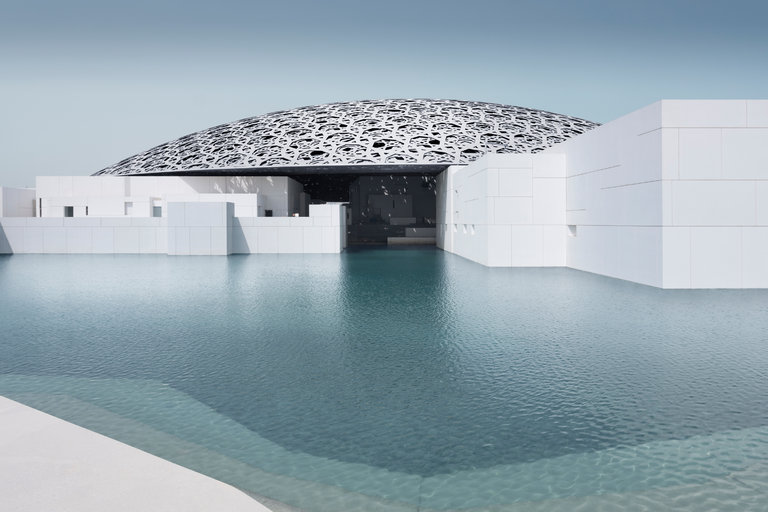 The Mideast outpost of France's iconic Louvre Museum will open in Abu Dhabi on Nov. 11.
Officials made the announcement Wednesday in the United Arab Emirates' capital of Abu Dhabi, just a short distance from the building on its Persian Gulf coast.
The announcement ends a decade-long wait for a gallery whose construction was beset by economic turmoil and criticism over laborers' working conditions.
The domed ceiling of the Louvre Abu Dhabi, designed by French architect Jean Nouvel, offers eight layers of Arab-style geometric shapes, allowing beams of star-like light to pour in during the day on Abu Dhabi's largely empty Saadiyat Island.
Abu Dhabi paid France over $1 billion for the project.