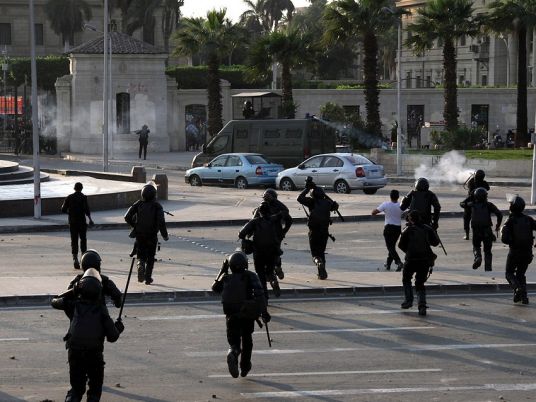 Deputy Prime Minister and Minister of Higher Education Hossam Eissa said in a statement Friday that the Cabinet has decided to take measures to prevent demonstrations on campus during the exams period.
He added the Cabinet's decision labelling the Muslim Brotherhood as a terrorist group will be applied to the demonstrations of Brotherhood students in universities .
Eissa added that the Supreme Council of Universities decided at its meeting on Thursday to allow police forces to be present on campus during exams with the presence of security formations outside the university to move quickly and control the situation if necessary.
He added the decision came in coordination with presidents of universities, including the University of Al-Azhar .
The Council decided to form a committee headed by Gaber Nassar, President of Cairo University, to introduce amendments to the law regulating university activities, especially aspects related to the maintaining discipline within the university, Eissa said.
Edited translation from Al-Masry Al-Youm