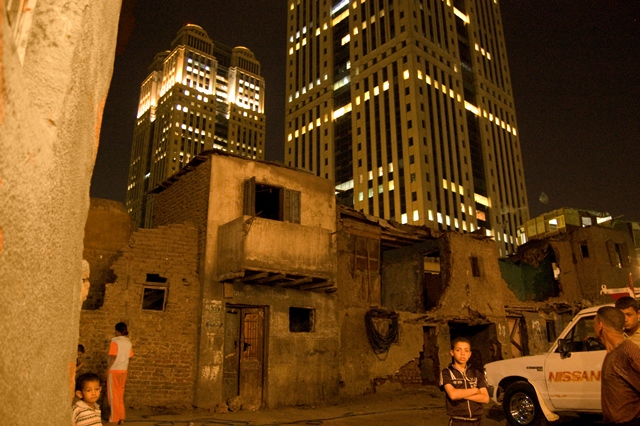 The Egyptian minister responsible for the relocation of slum dwellers and rehabilitation of squatter areas says she was shunned by governors when she asked for land to relocate people.
"More than once, I approached governors to acquire lands to be assigned for slum residents but was told those lands were too expensive and not meant for the poor," Layla Iskandar, Urban and Slum Development Minister was quoted by the state-run al-Ahram news website as saying on Sunday.
According to the minister, who was speaking during a conference at Cairo University, the kind of condominiums usually allocated for slum dwellers do not fit their lifestyle, given the fact that many of them "breed livestock and others are cart owners". She described the innappropriate housing as a "squandering of public funds".
The minister pointed that migration from Upper Egypt to Cairo in search of work opportunities adds to the informal housing dilemma.
Cabinet data has revealed that the number of slum residents stood at more than 6 million until 2005. A study in 2012 by the Agency for Public Mobilization and Statistics put the number at 14 million. More than 26,000 families live in shantytowns in Cairo alone, according to statements in January by Cairo Governor Galal al-Saeed.
The exacerbating slum crisis prompted the government to create the Urban and Slum Development Ministry in 2014.