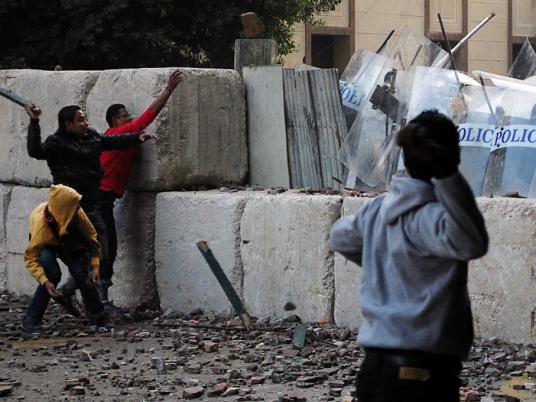 Social Affairs and Insurance Minister Nagwa Khalil has called on her ministry's central department for legal affairs to address prosecutors over the outcome of investigations into violence outside the Muslim Brotherhood's headquarters in Moqattam on Monday.
Khalil told the state-run news agency MENA that she had addressed the prosecution, requesting information concerning the outcome of investigations into the incident, when the Guidance Bureau building was burned down and ransacked in the early hours of Monday.
The ministry is reportedly looking into the presence of weapons or militias during the incident.
The move, according to Khalil, comes within the ministry's legal procedures relating to non-governmental organizations (NGOs).
The ministry restored its powers to dissolve NGOs deemed to be operating outside the law, after the constitution – which stated NGOs should be dissolved by the courts – was suspended this week.
The Muslim Brotherhood was officially registered as a NGO by the ministry on 19 March 2013.
Edited translation from MENA