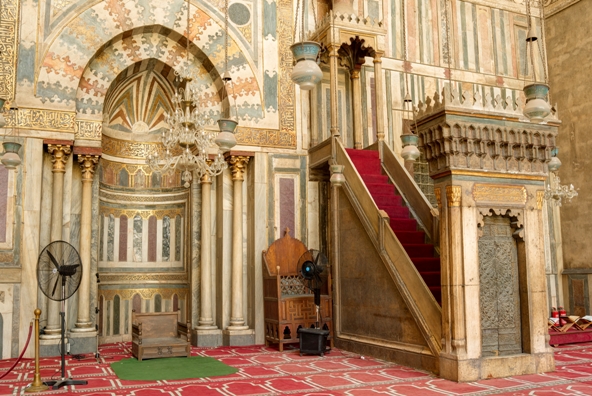 Egypt's Ministry of Antiquities (MOA) denied allegations recently circulated about its intention to remove 55 historical minbars, or pulpits, from mosques in the country.
"These news are completely untrue and irrelevant," Mostafa Waziri, the Secretary-General of the Supreme Council of Antiquities said.
Waziri explained that the Permanent Committee for Islamic and Coptic Antiquities decided at the beginning of 2017 to record and document all Islamic monuments that were threatened by theft in order to protect them.
With this background, he pointed out that the MOA has transferred lanterns in Cairo's Al-Rifai mosque after seven of the lanterns had been stolen in January 2017, but later recovered.
During his visit to Luxor following the re-inauguration ceremony of King Ramses II, Waziri explained that in the past few days MOA has only moved one pulpit of the Abu Bakr Mazhar mosque to preserve and protect it after parts of copper filling of the mosque door had been stolen during the past few days. Moreover, the MOA is preparing for it to be presented at the National Museum of Egyptian Civilization in later this year.
Photo credit: Reuters