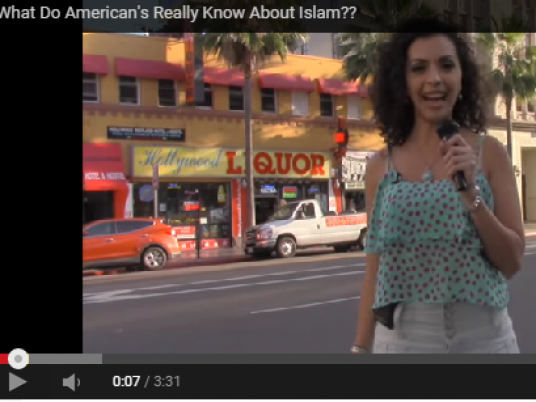 US-based actress and model Sara Fasha has completed her new TV program, aimed at correcting common misconceptions about Islam in America.
Fasha, who holds the Miss Egypt title and participated in the 2013 Queen of the Universe pageant, has already presented her show, entitled "What Do Americans Really Know About Islam?" on her youtube channel. The show is not Fasha's first experience in TV programs, as she had already worked as a presenter in a number of international festivals.
She told
Al-Masry Al-Youm
that the episode had been filmed in Hollywood. Rather than directly discussing Islam, the show assesses US citizens' knowledge of it through simple questions. The interviewed are then provided with correct information.