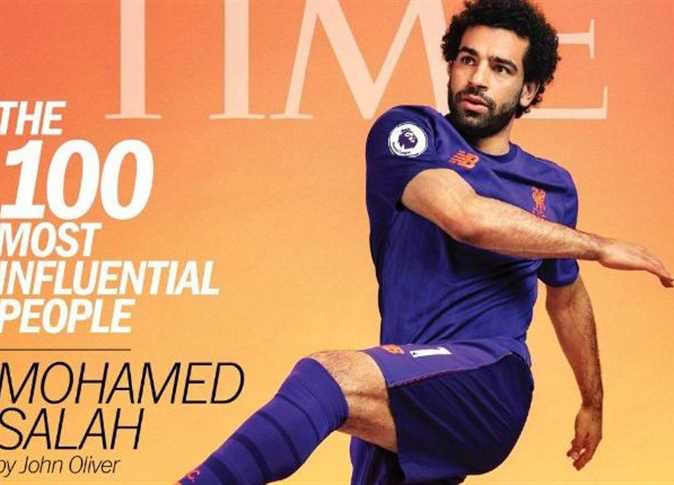 Egyptian national football team and Liverpool football team player Mohamed Salah has a chance to win the FIFA World Player of the Year award and the Ballon d'Or of France for football, the daily Italian newspaper La Gazzetta dello Sport reported.
The newspaper pointed out that the failure of Argentine Lionel Messi, Barcelona star, to lead his country's national team to win the Copa America title for the second time has knocked him out of the competition for the World Player of the Year award, moving Salah a step closer.
La Gazzetta said that Virgil van Dijk, Alisson Becker, Frenkie de Jong, and Cristiano Ronaldo would also compete for the two awards.
"Many can achieve success, but there is certainly one candidate … who still has an important card he can play. It's Mohamed Salah, Liverpool symbol and Europe's champion," said the Italian newspaper.
It added that Salah was currently approaching the Africa Cup of Nations title with his country's national team.
According to the Italian paper, Salah is the closest to being crowned as the FIFA best player of the year.
The paper said that Liverpool was crowned champion of the continent after winning the Champions League and ended second in the English Premier League after an exciting competition with Manchester City.
"It would be difficult not to consider him the closest to winning the title of the best player in the world, which was won by only one African player so far: George Weah," it added.
Alisson Becker, the Liverpool and Brazilian national team goalkeeper, is considered a candidate for the award as he has undoubtedly become the best goalkeeper in the world, the paper mentioned.
However, his position as goalkeeper makes it difficult for him to win despite being crowned with Liverpool in the Champions League and despite Brazil's national team approaching a win in the Copa America title this year, it added.
La Gazzetta went on to assert that both Dutch Virgil van Dijk, who plays for Liverpool and is currently considered the world's best defender, as well as Frenkie de Jong, who plays for Ajax, have showed distinguished performances this season, which gives them a chance to contest for the FIFA World Player of the Year award and the Ballon d'Or.
Juventus star Cristiano Ronaldo also has the chance to win the title of the best in the world once again after winning the Italian league title with his team and after Portugal's victory in the UEFA European Football Championship, it added.
Edited translation from Al-Masry Al-Youm