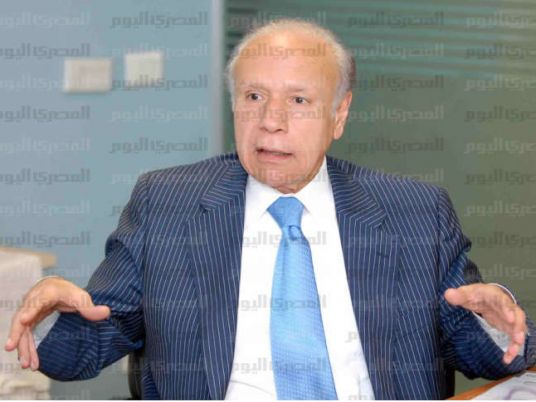 Egyptian superstar footballer Mohamed Salah has become the only sports star to make it to Forbes' new list "Arab Stars On The Global Stage", which ranks for the first time the world's most influential Arab stars.
The list, which was published on Thursday, includes names of the most prominent Arab figures in different fields including fashion, cinema, sports and the label record industry.
As for the ranking mechanism, the list ranks the stars according to their international influence as well as their popularity increase during the past two years.
Some indicators of those were: international awards, participation in international tournaments/ festivals as well as being faces of international brands.
However, each occupation was ranked in a different way. For football, the ranking measurements were: appearances with non-Arab clubs, awards received in non-Arab league,  the club's strength and endorsements from international brands.
Next to each star's name, Forbes listed their greatest achievements during the past period.
Forbes wrote described Salah as the "King—as Liverpool fans like to address him", adding that he "has bagged the prestigious Golden Boot award, set a new record in the Premier League with 32 goals in 38 games and has led Liverpool to the UEFA Champions League final."
"He has earned a number of awards including CAF African Footballer of the Year, PFA Player of the year, and Liverpool's Player of the Season and Players' Player of the Season in the English Club."
"Salah was named as the top Arab football player worldwide 2017 by Forbes Middle East and was included among the Arab 30 under 30 class of 2018."
The rank comes as no surprise because not only was Salah awarded the Golden Boot , but he helped Liverpool reach their first Champions League final for the first time since the 2013-2014 season. He also helped Egypt reach the World Cup for the first time since 1990, and scored the only two goals in the tournament.
Salah also became a heartthrob for his humility and attitude. He was featured surprising kids who loved him, starring in ads for free for charity and donating money to the needy. His attitude earned him the respect of both his fans and colleagues, to the extent that Liverpool fans began chanting about converting to Islam if it's a good enough religion for Salah.
As for being the face of international brands, Salah was the face of brands such as: Vodafone, Uber as well as Pepsi.
Other Egyptian stars who were featured on the list included: Superstar Tamer Hosny; who came second to French Montana on the top singers' section and director Abu Bakr Shawky; whose film "Youmeddine" earned him an entry to the Cannes Film Festival, winning the Francois Chalais Award. Shawky came third in the top director's list after Nadine Labaki and Zaid Doueiri.
Egyptian international superstar Amr Waked came second in the actors' category.