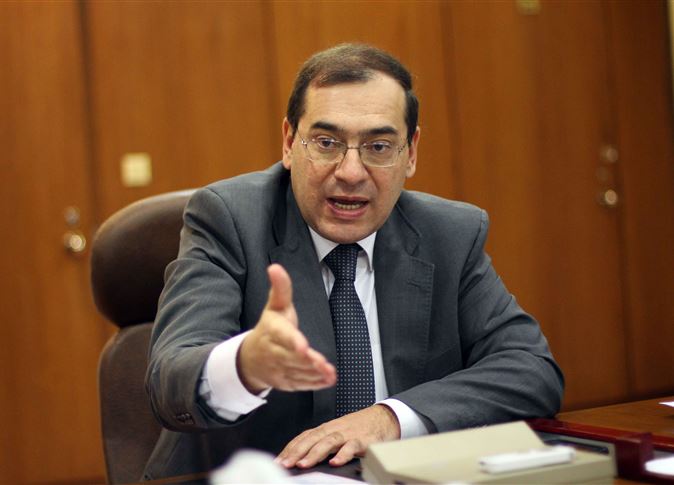 Minister of Oil and Mineral Wealth Tarek al-Molla asserted that Egypt is an open market and a model gate for the African and Middle East markets as it welcomes more cooperation and partnerships that support the objectives of the Egyptian and African markets.
The minister's remarks were made during his meeting with Romanian Ambassador in Cairo Mihai Ștefan Stuparu and his accompanying delegation.
The meeting took up a number of issues of common interest pertaining to the oil and gas sectors as the Romanian delegation voiced interest in boosting investment opportunities in the oil sector in Egypt.
Molla greeted the Romanian side on the winning of an Egyptian-Romanian alliance to establish 13 gas pressure reducing stations as part of "Decent Life" initiative, in addition to modernizing other nine stations. The minister also asserted the distinguished political and economic ties binding the two countries.
The Romanian ambassador, for his part, said the Romanian companies operating in the oil sector in Egypt are gaining continuous support, noting that Egypt is considered a key Romanian partner and both sides are keen on exchanging expertise and technology transfer.
Stuparu also commended "Decent Life" initiative carried out by Egypt and voiced pride over the Romanian companies' participation in the projects included in the initiative.
He also praised Egypt's achievements in the oil, gas and mining sector, calling on the Romanian companies to seize the opportunities of investing in Egypt.
The Romanian side also reviewed the expertise of a number of Romanian companies which could contribute to supporting the plan of increasing the local component in the implementation of oil projects as well as offering facilitations and establishing key infrastructure in the oil, gas and renewable energy industries.