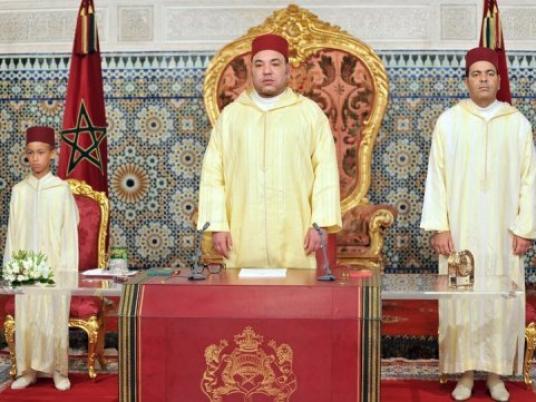 RABAT, Morocco — Moroccan police have violently broken up a protest demanding more political freedoms and denouncing an annual ceremony honoring the king.
Dozens of activists gathered in front of parliament in the capital, Rabat, on Wednesday.
Police blocked the unauthorized gathering, beating protesters with batons. An Associated Press reporter saw people in the crowd, including another journalist, come under blows.
Officials from around the country came to Rabat this week to prostrate themselves before King Mohamed VI. The elaborate, nationally televised ceremony is considered a near-sacred event in
Morocco
and usually meets no public resistance. But the protesters now say it's humiliating and medieval.
Moroccan youth took to the streets last year amid uprisings around the Arab world. The king announced reforms and early elections, but activists are calling for more change.