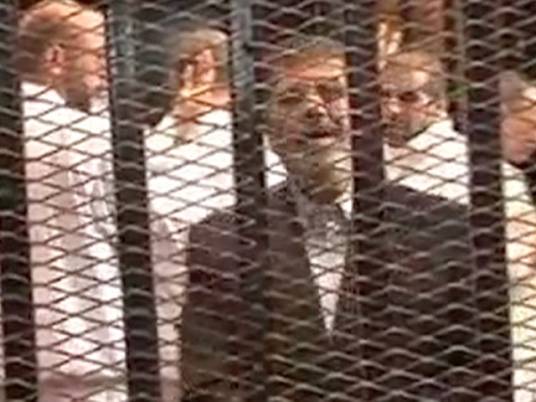 Cairo Criminal Court postponed Tuesday the trial of toppled President Mohamed Morsy and 14 Muslim Brotherhood leaders to 20 August for allegedly inciting the killing of protesters at Ettehadiya Presidential Palace in 2012.
The previous hearing was adjourned to summon the forensic doctor who performed the autopsy of Husseiny Abu Daif, a photojournalist who was killed in the clashes.
Among the defendants are Assad al-Sheikha, Morsy's deputy chief of staff, Ahmed Abdel Aaty, former director of the president's office, Ayman Abdel Raouf Hodhod, former president's adviser for security affairs, Wagdy Ghonim, FJP leaders Mohamed al-Beltagy and Essam al-Erian.
Protests were staged at the presidential palace in December 2012 against a Constitutional Declaration that Morsy issued immunizing his decisions against court challenges.