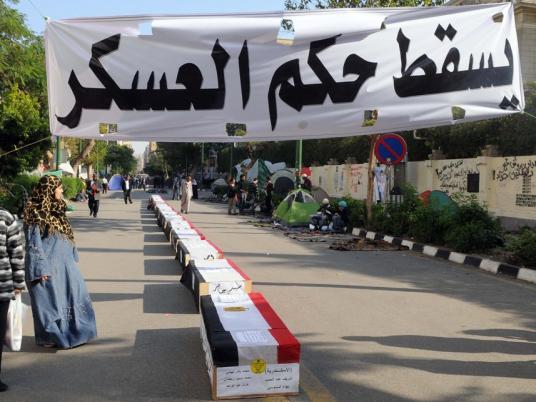 President Mohamed Morsy issued a presidential decree on Thursday evening to form an independent fact-finding committee that would conduct investigations into the murder and assault of protesters from the beginning of the revolution until the end of the transitional period.
The committee would be headed by former Court of Appeals Judge Farid Fahmy al-Gazaery and would include a number of former judges, law professors and legal experts. The former head of the Police Academy will sit on the committee, as well as representatives from the Interior Ministry and intelligence services.
Six committee members will represent the families of the martyrs and the injured as well as revolutionary groups.
The decree tasks the committee with re-conducting investigations and gathering new evidence in all cases in which protesters were injured or killed nationwide between 25 January 2011 and 30 June 2012. The committee has the power to revise police reports and determine whether or not the initial investigations were conducted properly and if security forces cooperated with the judiciary.
The committee may begin new investigations and reopen investigations that have been concluded. It may interrogate security forces and eyewitnesses involved in the incidents, and is allowed to consult both governmental and nongovernmental experts for help with the investigations.
The decree stipulates that the committee must complete its work within two months and submit its findings to the president in person.
Edited translation from MENA