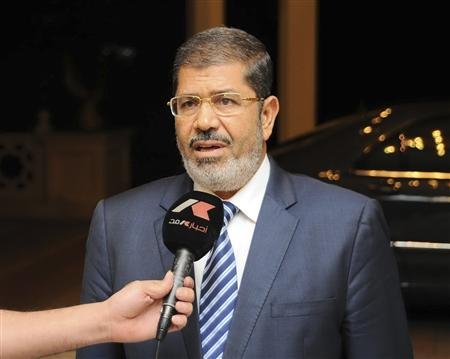 President Mohamed Morsy is scheduled to meet soon with 35 new Egyptian ambassadors who will begin their work abroad in September.
An official diplomatic source said the scheduled meeting with the newly appointed ambassadors is a tradition Morsy is starting. He is set to instruct the new diplomats on the nature of Egypt's foreign relations going forward.
The same source said the move is Morsy's first diplomatic shuffle since assuming power.
New ambassadors will be appointed to important countries such as the United States, Britain, France and Russia, the source said.
Morsy had approved the new appointments in early August.
Edited translation from MENA