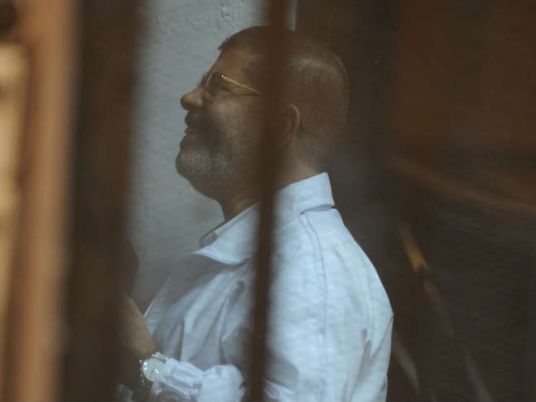 Cairo Criminal Court decided on Monday to postpone the trial of deposed President Mohamed Morsy and 14 other leaders of the Muslim Brotherhood to 11 October.
They are all charged with murder and incitement to kill demonstrators outside the Ettihadiya presidential palace in December 2012 when mass demonstrations erupted in rejection of the constitutional declaration he had issued a month earlier to immunize his decisions against judicial prosecution.
The court lifted the gag order on the case and allowed the media to attend the next session.
The previous session was postponed because the defense did not attend. It was a secret session scheduled to hear the testimonies of the witnesses, including that of the deputy chief of the General Intelligence Service.
Edited translation from Al-Masry Al-Youm