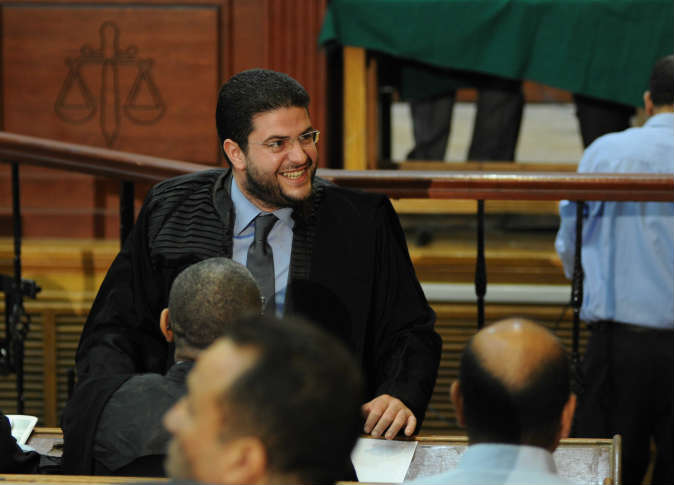 Osama, son of former President Mohamed Morsy, said his father 'lauds' the revolutionary movement of the street and is absolutely certain that victory is inevitably near.
He said in remarks posted on the Brothers Online site on Tuesday that his father gave him a message to relay to the rebels. In his message, Morsy said that he "shakes their hands and salutes their steadfastness despite the violence committed by the authorities of the coup."
"My father told me that he is not only sure of his return to power, but of a much greater victory," he wrote after visiting his father in prison on Monday.
"We talked about the comic trial of his escape from Wadi al-Natrun prison," he said, adding that he was only allowed 10 minutes to sit with him although he is entitled to more. "We were surrounded by officers everywhere."
He said that Morsy does not recognize the coup or the elections and that he knows everything said about him in the media.
Edited translation from Al-Masry Al-Youm