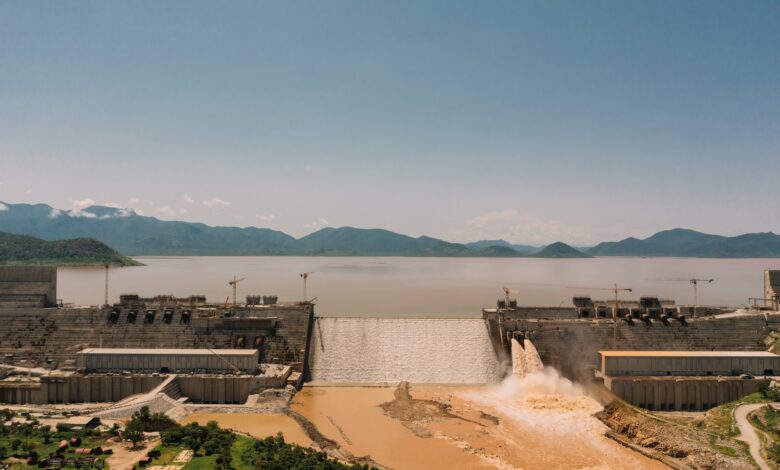 The Russian ambassador to Cairo Georgy Borisenko denied Moscow had any bias towards Ethiopia in the Grand Ethiopian Renaissance Dam (GERD) dispute.
In a media interview with the "Bedoun Hazr" (Without Ban) program Borisenko expressed Moscow's steadfast respect for Egypt's right to the waters of the Nile River.
"We understand that the population of Egypt is rapidly increasing, and in Egypt there are currently more than one hundred million people, and of course they have a great need for water."
He continued, "I can say that Russia has very much appealed to its Ethiopian friends and allies to take into account the Egyptian concerns."
Borisenko also noted Russia's understanding of Ethiopia's desire to develop its economy and generate electricity for its citizens
"But at the same time we talked with our Ethiopian partners about the need to remember that this river is shared by many different countries and it is necessary to have good relations between neighbors… Ethiopia, Egypt and Sudan should coexist."
"We look to our Ethiopian allies to consider our request and understand Egypt's concerns."
Moscow's firmly supports the statement issued by the Presidency of the UN Security Council in September, he assured, which stressed that negotiations must continue until an agreement between Cairo, Addis Ababa and Khartoum is reached.

"Russia has always said that Ethiopia and Egypt are its friends, and at the same time it can be said that our relations with Egypt are much deeper than with any other African country," Borisenko said.
Strong relations have bound Russia and Egypt for decades, he added, while pointing out that these relations have especially flourished during President Abdel Fattah al-Sisi's reign.
Moscow endeavors to develop further relations with Cairo in the coming years, noting that a strategic partnership agreement between the two countries was signed.

He added the two countries are also cooperating in settling the Libyan conflict, the Israeli-Palestinian conflict, cybersecurity issues and the fight against terrorism.
Russia and Egypt agree on many international issues, he stated, describing the two as "countries that have the same views in the UN."