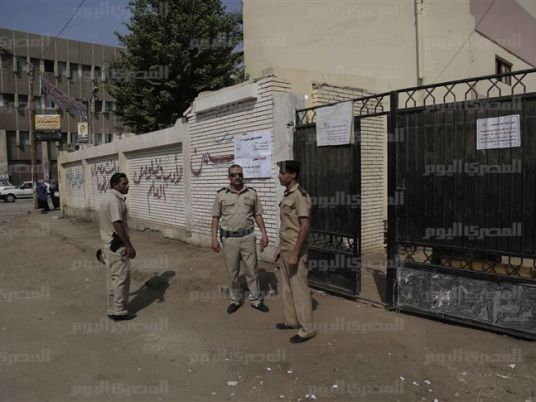 Newly elected members of parliament continued procedures for obtaining parliament IDs on Wednesday and Thursday, making statements to Al-Masry Al-Youm about their plans and concerns in the new House of Representitives.
MP Abdel Moneim al-Eleimy refused the interference of some MPs with selecting the new parliament's secretary general.
Abdel Moneim pointed out that he would submit a request for the establishment of new parliamentary committees, such as a committee for the African and Nile River affairs and a committee for technology affairs. Abdel Moneim said he would also request amending the law relating to the rent of old apartments at low prices as it places a burden on apartment owners, and another on amending the law of state lands ownership.
Independent MP Ibrahim al-Qassas meanwhile accused some MPs of seeking support for the dissolved NDP through the For the Love of Egypt list. He called for other MPs to stand against the NDP.
MP and Major General Salama al-Gohary announced that he will run for the chair of the Defense and National Security Committee.
"The committee has a strong role in the activation of the joint Arab force and coordination in armament between Egypt and major powers, in light of the current (security) threats," he added.
MP Esmat Abdel Fattah said the first request he would submit to the parliament speaker would be on corruption in the health sector. He added he would call for the amendment of the pensions law, saying the current law is unjust.
Saeed To'eima, MP for the Free Egyptians Party, said that the Cabinet needs figures who have real leadership skills.
To'eima added that changing the government every now and then is not a solution, and that constant change is a waste of public money. He said he would run for the presidency of the Committee of Transport and would join the committees of the local administration and human rights.
MP Hamada al-Kest said former interim President Adli Mansour is fit for the chairmanship of the House of Representatives due to his legal expertise. The problems facing farmers will be my focus in the parliament, he added.
The performance of the Cabinet is acceptable, but it is not at the same level of President Abdel Fattah al-Sisi's performance, Kest said.
MP Mohamed al-Shura said he would call for issuing a legislation that bans private lessons and will call for investigating corruption in the health sector.
MP for the Free Egyptians Party Nabil Abu Basha said he has a platform for the reformation of the health, education and agriculture sectors.
He attributed the weak health services in Egypt to the mismanagement and waste of public money in all hospitals. He declined calls to amend the Constitution at the present time, pointing to the need to apply it first, before judging whether it is good or not.
Edited translation from Al-Masry Al-Youm