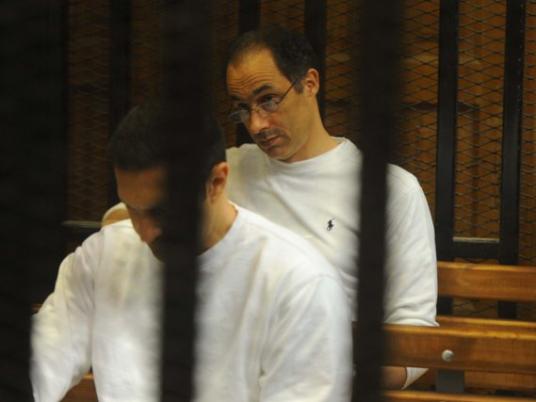 The Cairo Appeals Court has set 22 February for the trial of former president Hosni Mubarak and his two sons, Alaa and Gamal, over charges of misusing funds allocated for presidential palaces for the renovation of their personal properties.
The trio is accused of seizing LE125 million of funds allocated for the installment of telecommunication centers at presidential palaces.
Four other defendants, two working for the presidency's telecommunication service and the Arab contractors company had been added to the case for their involvement in falsely registering the funds used by the Mubaraks in the renovation of their properties as directed to the presidential palaces.
Prosecutors had listened to more than 70 contractors who confirmed that the funds used for the works made at the defendants' properties were draw from the presidency's budget.
Reports from the Central Auditing Organization and the Ain Shams University's Faculty of Engineering also supported the accusations.
Edited translation from MENA