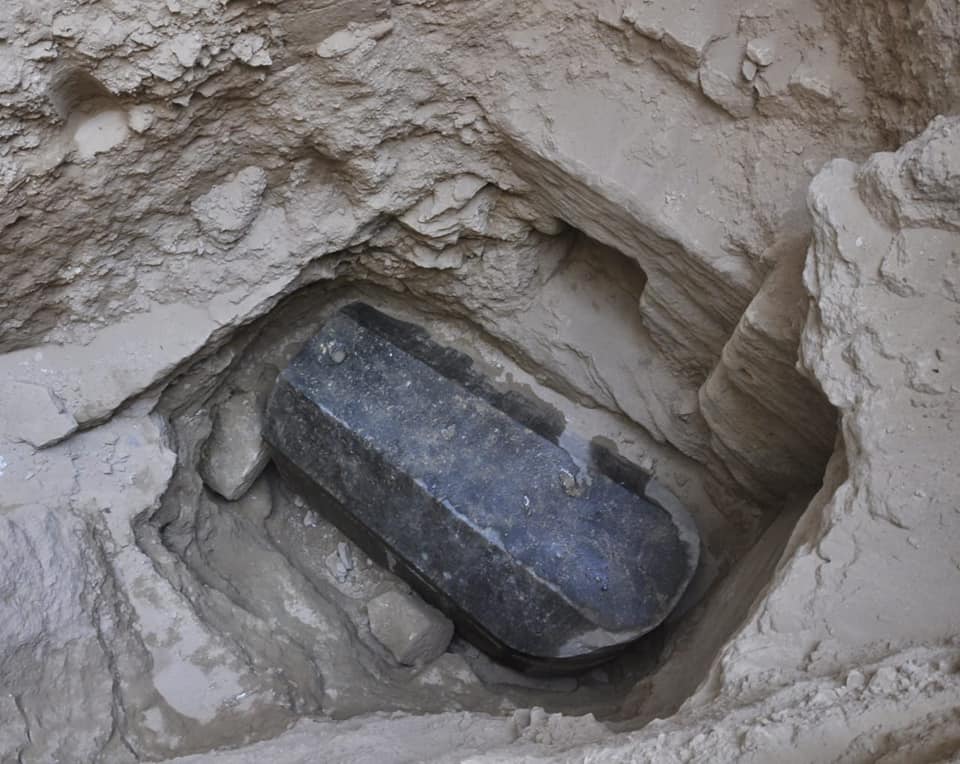 Egypt's Ministry of Antiquities (MOA) has finally decided to open a mysterious sarcophagus uncovered in Alexandria within the next two days, according to Waad Allah Abu al-Ela, head of the MOA's project sector.
On July 1 a large black granite sarcophagus was accidentally unearthed in an Alexandrian construction site. It was found at a depth of 5 meters and dates well over 2,000 years ago, likely at the Ptolemaic era between 305 BC and 30 BC. 
A man's head sculpted from Alabaster was also found, likely belonging to the owner of the tomb.
Abu al-Ela said that they will use thick pipes to raise the sarcophagus lid until they can see inside. Once something was found, a specialized restoration team will immediately take over, transferring the contents into an Alexandria museum storage to quickly start restoration procedures. 
"If nothing was found inside the sarcophagus and we did not find any inscriptions on the coffin's body, we will keep it in place until it can be lifted later," he said.
Speculation ran wild across the globe following the discovery as the unique specifications of the tomb has prompted some experts to conclude the sarcophagus belongs to none other than Alexander the Great, who's tomb has yet to be uncovered. Born in 356 BC and living until 323 BC, Alexander was one of the world's greatest conquerors and ruled the ancient Greek kingdom of Macedon.
The MOA considers this the biggest coffin unearthed yet from Alexandria, as it weights around 20 to 30 tons, with dimensions that are 185 cm tall, 265 cm long and 165 cm wide.
As if that wasn't enough, Ayman Ashmawy, an MOA official stated that to their surprise the layer of mortar between the coffin's lid and the body was undamaged, meaning it had not been opened since it was buried 2000 years ago, an incredible rare occasion.
However Abu al-Ela denounced the speculation, stating that the tomb is far too poor and weak to belong to someone like Alexander the Great. He also stated that the weight of the sarcophagus is not abnormal, as coffins weighting more than 90 tons have been found in the past.
Mustafa Waziri, Secretary General of the Supreme Council of Antiquities supported Abu Ela's doubt, and stated that while the coffin might not be suitable for Alexander, it could still belong to an ancient Egyptian noble.