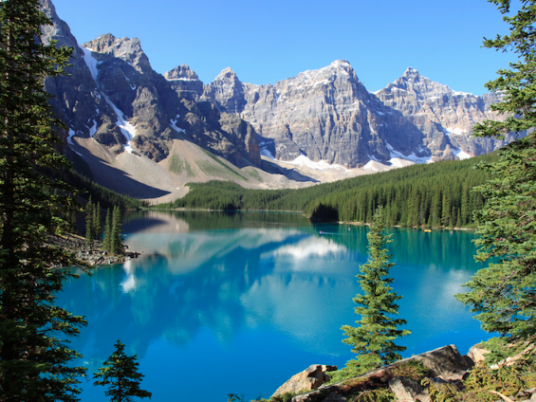 Editors of National Geographic Traveler magazine have released their picks for the best destinations of 2017, giving shout-outs to places like Banff, Chengdu, Seoul, Madrid and Georgia, USA.
For their annual Best of the World list, editors chose a total of 21 destinations they deem to be "must-see" places to visit next year.
The selections fall into three categories: cities, nature and culture.
In the nature category, the magazine shines the spotlight on Kauai, a paradisiac island in Hawaii which has stood in as blockbuster locations for no less than 60 feature films, including the "Jurassic Park" franchise.
Nature lovers will find renewal in Kauai's towering sea cliffs, cascading waterfalls, mahogany forests and lush living landscapes.
Finland is also singled out for travelers looking for quiet. The country's 40 national parks, 12 wilderness areas, and six national hiking areas are described as "sanctuaries for silence-seekers."
The year 2017 will be a big one for the country, as they will celebrate 100 years of independence marked by four nationwide "Finnish Nature Days," one for each season.
Similarly, Canada fetes its 150th birthday next year. To experience the best of the country, editors suggest heading to the jewel of Canada, Banff, renowned for its rugged mountain peaks, meadowed valleys and turquoise-blue lakes.
On the flipside, travelers in search of an exciting, city holiday are advised to check out Seoul, which "can make even the most hardened urbanite feel like a country bumpkin."
With a population of 25 million for the Greater Seoul area, the city pulses with humanity, palaces, markets, high-rises, restaurants and fashionistas.
And for its legendary, unparalleled cuisine Sichuan cuisine, Chengdu, China made the cut in the culture category.
A UNESCO-designated "City of Gastronomy," the region is known for dishes like tea-smoked duck, ma po tofu, hot pot, twice-cooked pork and kung pao chicken.
The online hub features additional details such as travel tips for each locale and 360 videos.
Here are Nat Geo Traveler's picks for the best destinations of 2017 in alphabetical order:
Anchorage, Alaska, USA
Baja California National Marine Parks, Mexico
Banff, Alberta, Canada
Canton Uri, Switzerland
Cartagena, Colombia
Central India's National Parks
Chengdu, China
Cradle of Humankind, South Africa
Ecuador's Cloud Forests
Finland
Georgia, USA
Guadeloupe Islands
Hamburg, Germany
Kauai, Hawaii, USA
Madrid, Spain
Malta
Marrakech, Morocco
Moscow, Russia
Papua New Guinea
Seoul, Korea
Via Dinarica, Western Balkans