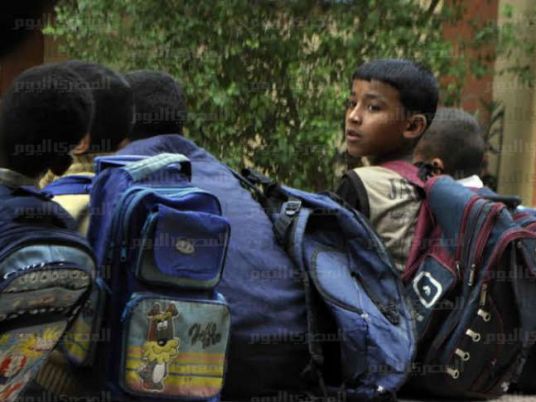 Large crowds gathered in front of the Social Solidarity offices in several Minya villages on Tuesday, as hundreds of families gathered to obtain certificates proving their children's right to free school books and exemption from school fees.
The certificates, commonly known as "poverty certificates", are submitted to schools by families in need.
Heshmat Ramadan Ibrahim, a parent, said he had to wait in line for several hours to get the certificate before submitting it to the school administration so that his son would be exempt from fees.
Two more parents, Sobhy Mohamed and Mahmoud abdel Wahab, complained about the waiting times and procedures involved in getting the certificate and presenting it to the school administration.
A widow called Sayyed Anwar said she felt humiliated at having to wait in a long line so that her sons would be exempted from school fees. She said the procedures for registering should be improved.
Meanwhile, Mostafa Abdullah, deputy social solidarity minister for Minya, said the same procedures have been in place since 2009, in accordance with a protocol between the Social Solidarity Ministry and the Education Ministry.
He said efforts were being made to tackle the problem of crowding outside social solidarity offices.
Edited translation from Al-Masry Al-Youm