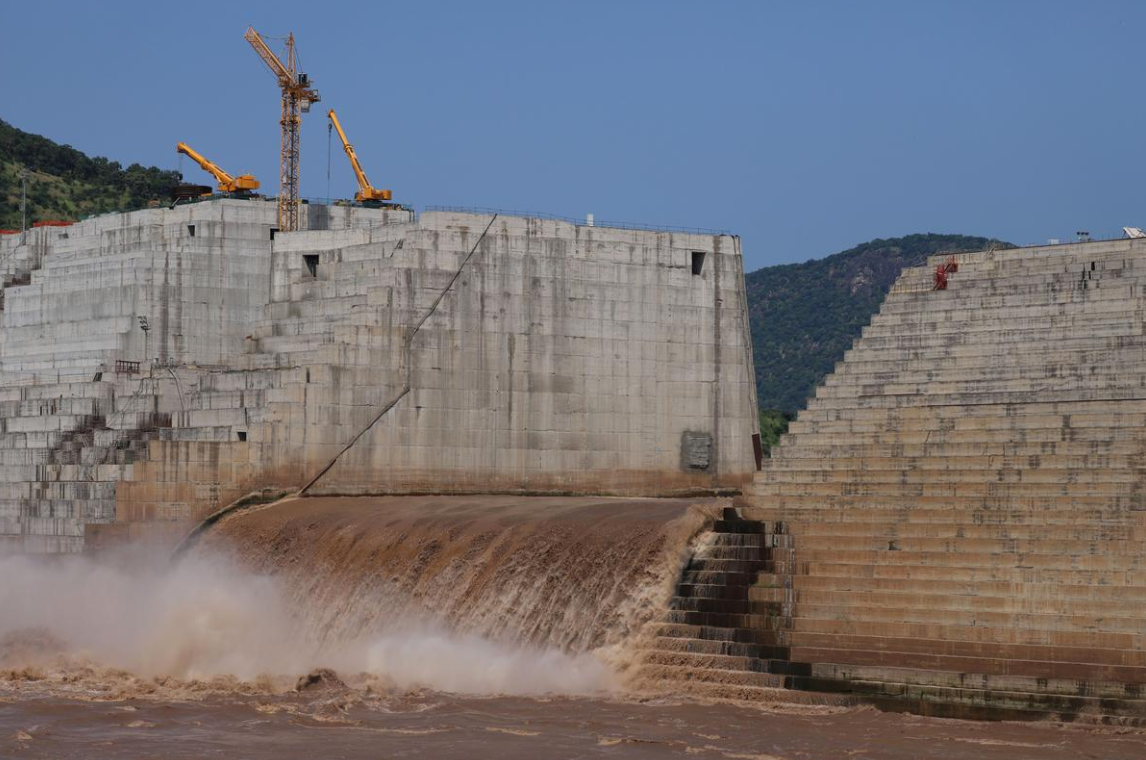 Negotiations on the Grand Ethiopian Renaissance Dam with Egypt and Sudan will resume soon, Ethiopian ambassador to Cairo Markos Rike announced, with the aim of reaching a satisfactory agreement for all parties under the auspices of the African Union.
During a press conference held Wednesday at the headquarters of the Ethiopian embassy, Rike added: "There has not been any official communication with Ethiopia regarding the quartet mediation committee proposed by Sudan, and we only heard about it from the media."
In response to President Abdel Fattah al-Sisi's Tuesday statements, Rike assured that Addis Ababa is focused on negotiations and is working to resolve disagreements in a peaceful manner.

Rike said that his country has been building the dam since 2011 and has constantly been transparent with Egypt in this regard.
Ethiopia remains open to dialogue, he assured, and desires a satisfactory agreement for all parties. He also stressed that the dam will not bring harm to the two downstream countries.
It is in Ethiopia's interest to reach an agreement, he explained.
"Our goal was to fill the dam within three years, but we agreed to fill the dam from five to seven years, depending on the desire of the downstream countries," Rike noted, stressing that Addis Ababa is committed to negotiations and peaceful solutions.